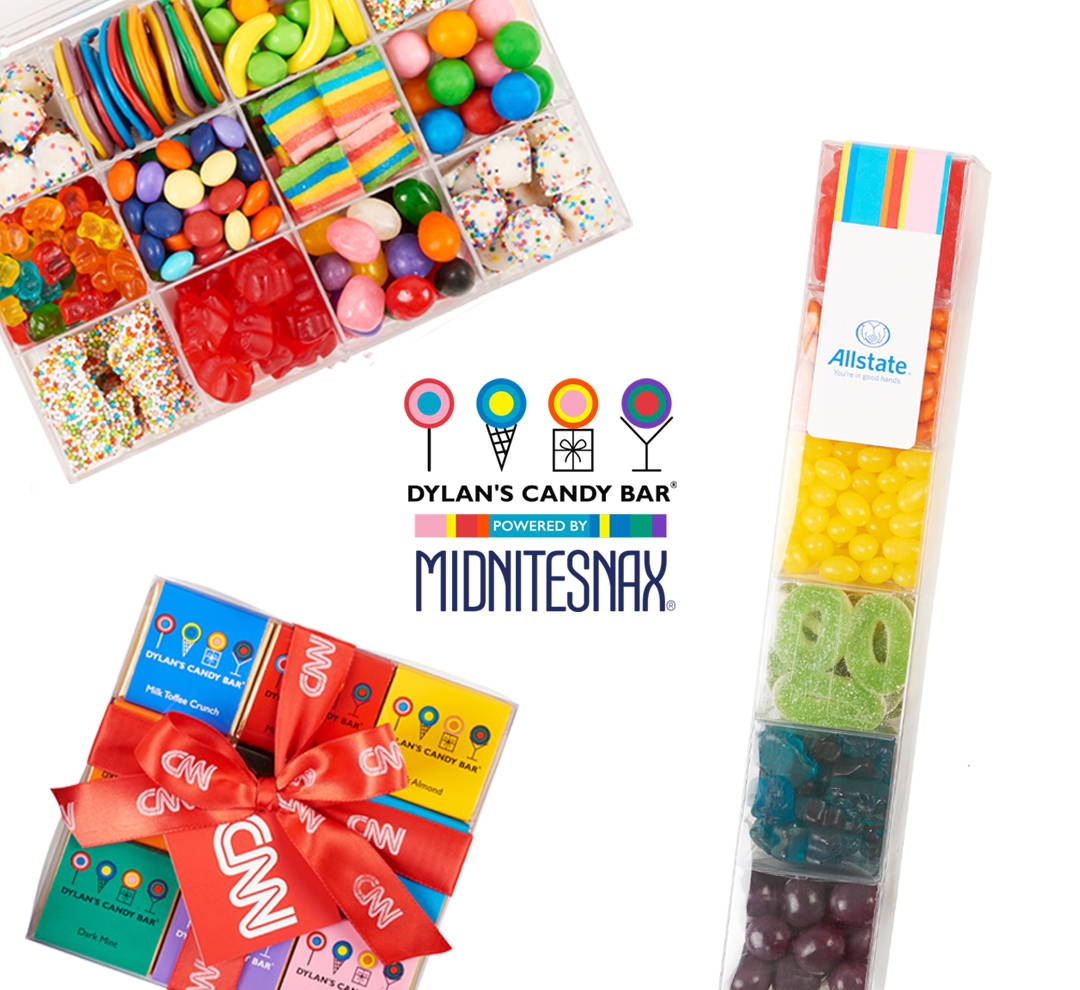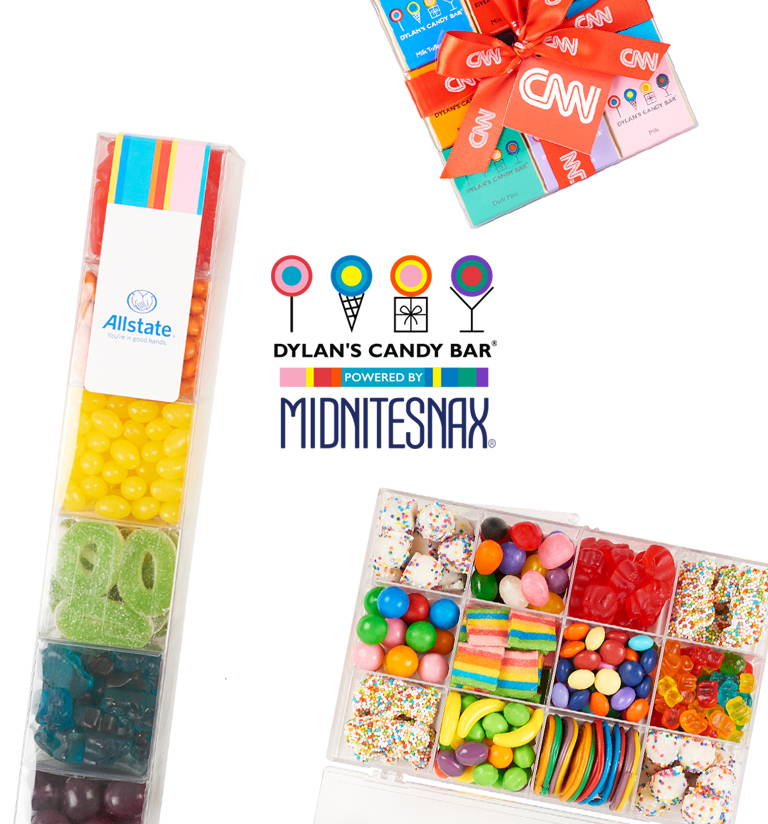 As experts in candy, our carefully curated selection of sweets features
 not only Dylan's Candy Bar signature items, but also some of the most unique offerings in the industry.
Each item is guaranteed to impress even the most sophisticated of palettes. With something for everyone and a sweet in every shade of the rainbow, it's easy to take gifting style to new heights. We're delighted to sweeten up any office space with our assortment of personalized colorful and delicious treats. Complete with a company logo and custom wrapping, these gifts are sure 
to impress.
DylansCandyBar@midnitesnax.com or by phone at (516) 605-1625
OUR CORPORATE PARTNERS LOVE CREATING GIFTS TO:
Welcome new hires

Celebrate anniversaries, birthdays & holidays

Express appreciation to vendors & clients

Recognize employee achievements

Commemorate company milestones

Build loyalty with a sweet "Thank You"

Create memorable corporate events