Ask Dylan: Passover Edition
This year, we're celebrating Passover!
Want to know more? Get the inside scoop on the collection from Founder & CEO Dylan Lauren.
What was the inspiration behind this collection? 
We found success with kosher candies in our Hanukkah Collection, so we wanted to continue that. I knew an iconic Passover food is matzo or chocolate covered matzo, so since that's representative of the holiday I was trying to find a graphic that was inspired by it. That's why we used a matzo-inspired font, to bring a whimsical and fun feel to this collection.
What are your favorite items in this collection?
I'm excited that we have created different baskets for Passover so that there's something for everyone in the family. There's an activity involved in every basket or set, and everything is Kosher for Passover so all can enjoy. Holidays have been so strange lately and even though a lot of celebrations will be virtual again this year, our baskets and bundles will make the holiday a little more fun.
How do you envision customers using this collection?
I celebrate both Easter and Passover and I really appreciate celebrating and giving gifts to friends and family. The adorable and beautiful candy helps to celebrate the change in seasons. It's a good excuse to treat the special people in your life, and all of our items work for that.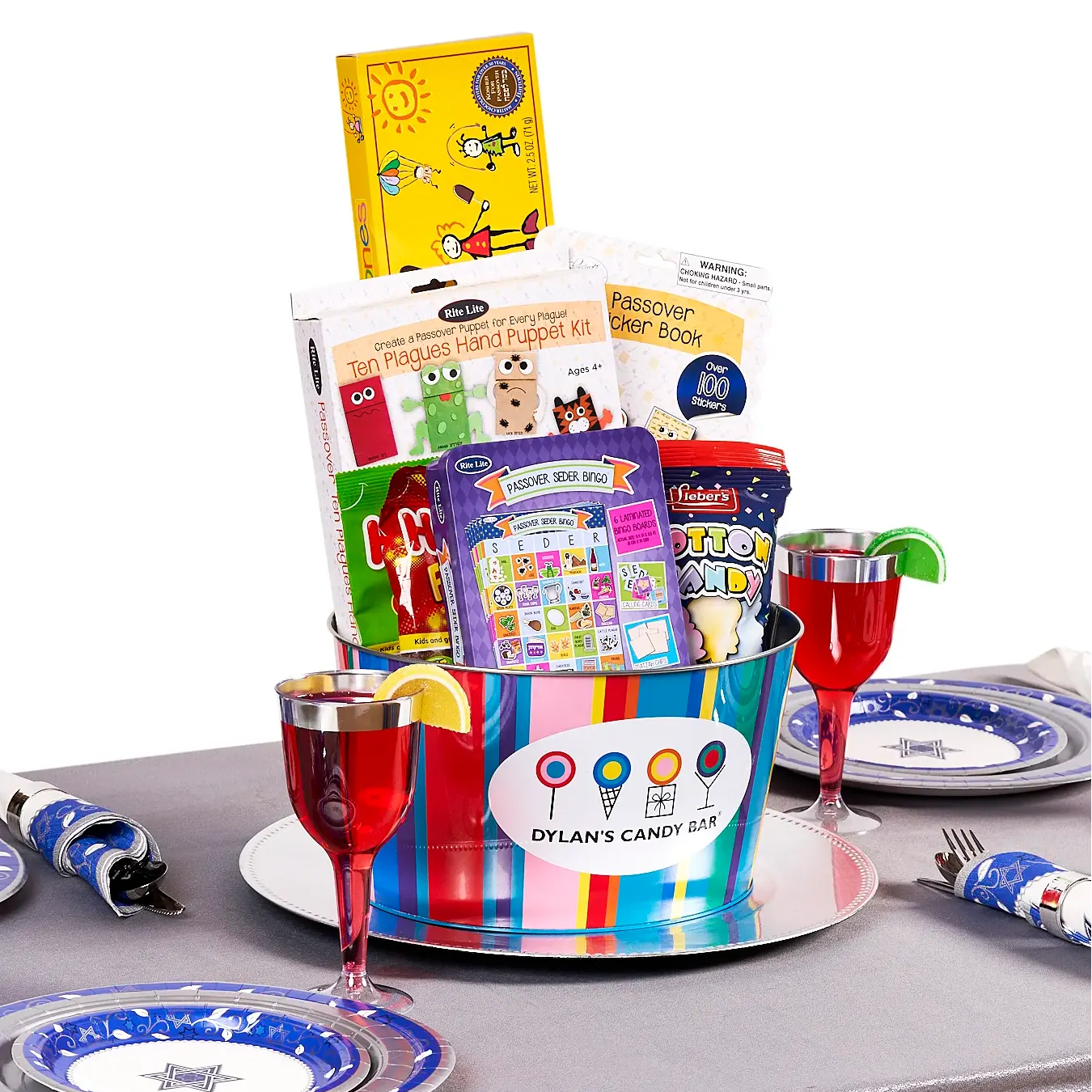 Which treats from this collection are you excited to gift to others? Or use yourself?
I'll probably get a Passover gift for my parents. My mom and dad love chocolate so the chocolate matzo and lollycones would be good for them.
Feeling inspired? Check out the

Passover Collection

to get a better look at all our Kosher for Passover treats!