Behind The Scenes with Catskill Animal Sanctuary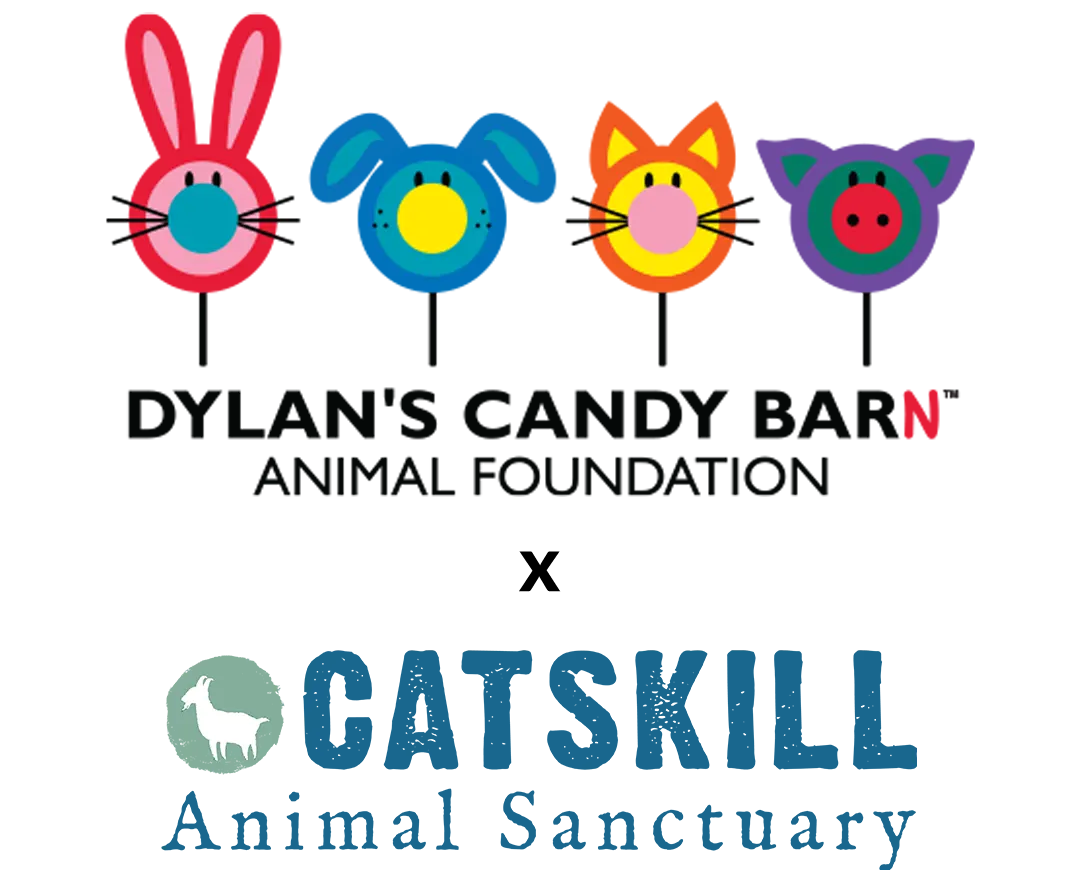 Dylan's Candy BarN is proud to partner with Catskill Animal Sanctuary for the month of November. The staff at CAS gave us the sweet scoop on their mission, initiatives & how you can help animals in their care. Read about their cause below & check out our Foundation Page to learn more!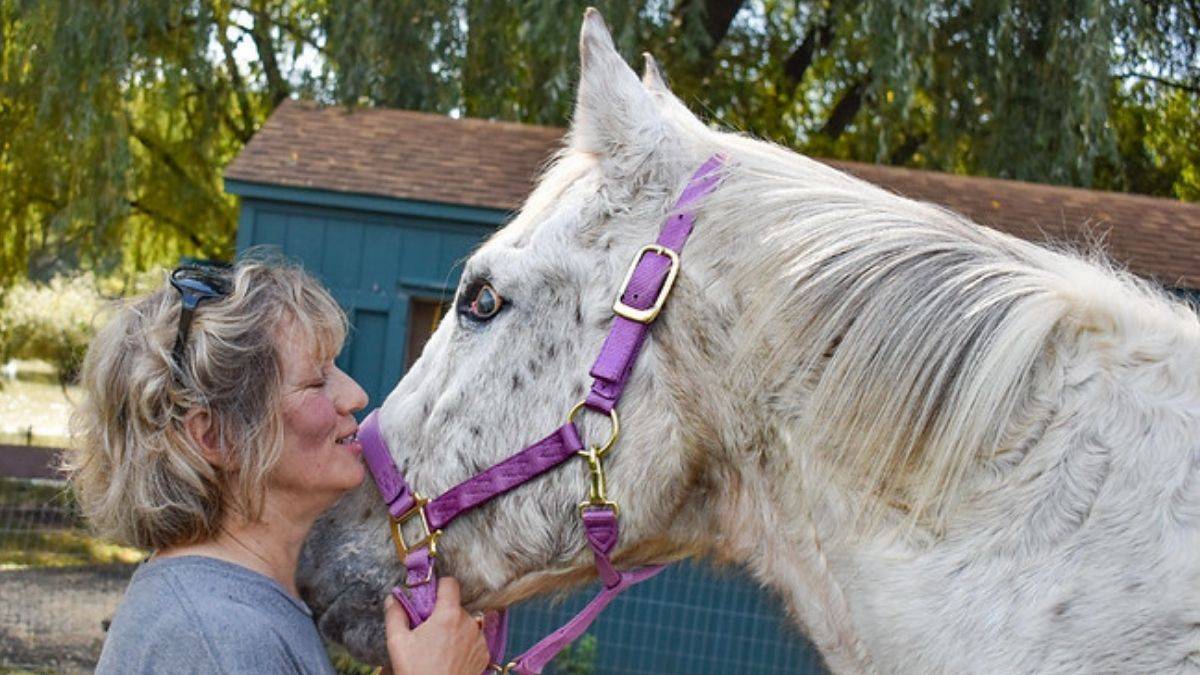 Tell us about Catskill Animal Sanctuary and what you do.  
Catskill Animal Sanctuary is a 150-acre refuge for rescued farmed animals. Located in Saugerties, NY, the Sanctuary has been the home to thousands of animals rescued from animal agriculture, cruelty cases and more. Some of our rescues were left on our driveway.
Our job here at CAS is to make sure that each of these beautiful beings is safe, cared for and loved so they can heal physically and emotionally from their ordeals. We also offer an opportunity for humans to heal as well. Visitors have their breath taken away by our rescues, who act as ambassadors for their species: turkeys who fall asleep in laps, goats who approach without fear to ask for scratches, a 3,000 lb steer who is our "gentle giant," and so many others. Our guests are often moved to tears by the unexpected rush of emotion that comes over them here.
Our mission doesn't end with a single visit. We believe that the best way to help animals (and human health and the environment) is to address the source of this suffering: animal agriculture. We are a teaching sanctuary and we offer myriad of educational programs starring the animals (available in person and online), vegan support, a podcast to get our message out there, culinary resources and more.

How many animals are you able to care for at once?
We currently care for over 200 rescued animals, ranging from pigs, geese, ducks, turkeys, chickens and rabbits to cows, donkeys, goats, sheep and horses (including Buddy IV, our most recent rescue, a blind horse whose story went viral on TikTok and is featured in People).
How many animals we care for at any given time is a reflection of our capacity at that time: what are our financial resources? What are our staffing resources? Do we have available pastures, and will our existing animals accept newcomers? There's always a great deal to juggle, but our mission is always to do the greatest good for the greatest number. Our population varies from a low of 200 when we have an abundance of large animals — horses, cows, and pigs — to a high of 400, with a good portion of those animals being the smaller ones: goats, sheep, turkeys, chickens, ducks, and geese.
Where do the majority of animals that require your aid come from?
We get calls about cases of cruelty and neglect, animal hoarding, domestic animals like rabbits who have been dumped in the wild, classroom hatching projects, and so many "oops roosters" (chicks purchased for backyard farms who grew up into roosters instead of hens), and spent hens (also from backyard farms).
How many team members does it take to make CAS a success?
We currently employ around 35 people, from animal caregivers to humane educators, development, communications, etc. Everyone here works incredibly hard and often wears multiple hats. Our team is remarkable.
What can people do if they want to get involved?
Sponsoring an animal is a wonderful place to start. Sponsors help support the care of a rescued animal and we provide updates, photos, and extra goodies (like VIP visits!) as our way of saying thank you. Sponsorships start as low as $15 but they make a world of difference.
Another great way to help the Sanctuary is to subscribe to our newsletter, Herd Around The Barn, follow us on social media, and check out our website, which we update all the time with Sanctuary news, events, and free vegan recipes. Check out our podcast too! Every week, we host an incredible changemaker in the world of animal rights.
If you live close by, come take a tour! Our public tours season goes until November 21st (and we offer off-season Member tours by appointment). Email tourstaff@casanctuary.org for more info.
A great way to get involved with the Sanctuary from anywhere is by trying veganism. Whether it's just one meal at a time or you want to go completely vegan, we're here to help with delicious recipes and meal ideas. Our award-winning vegan cooking classes are taught by Chef Linda Soper-Kolton, who can veganize almost anything! Message her your vegan questions on Instagram and she'll help! You can also watch our Vegan 101 Webinar (with a free macaroni & cheese recipe demo that will knock your socks off!)
What are the greatest rewards and challenges of this work?
The greatest rewards in this work are the moments of connection: when we can hold a broken being and reassure them, "You are safe, you are loved, this is your home" and when we can connect with someone who wants to start their vegan journey and tell them, "You've come to the right place. You can do this. We've got you."
The greatest challenges are losses, wanting to do more but being aware of our limitations and confronting the urgent timeline of climate change. Animal agriculture is a major contributor to the imminent environmental crisis we are facing and it's difficult to not feel despair. But we step back and remember that change happens one person, one meal, and one rescue at a time.
---
Inspired to help? Donate now to help Catskill Animal Sanctuary support animals in their care.
Indulge your sweet tooth! $1 from each purchase of our Vegan Celestial Sours Bulk Bag goes straight to Catskill Animal Sanctuary. Check out all our Vegan-Friendly offerings here.