Behind The Scenes with Muddy Paws Rescue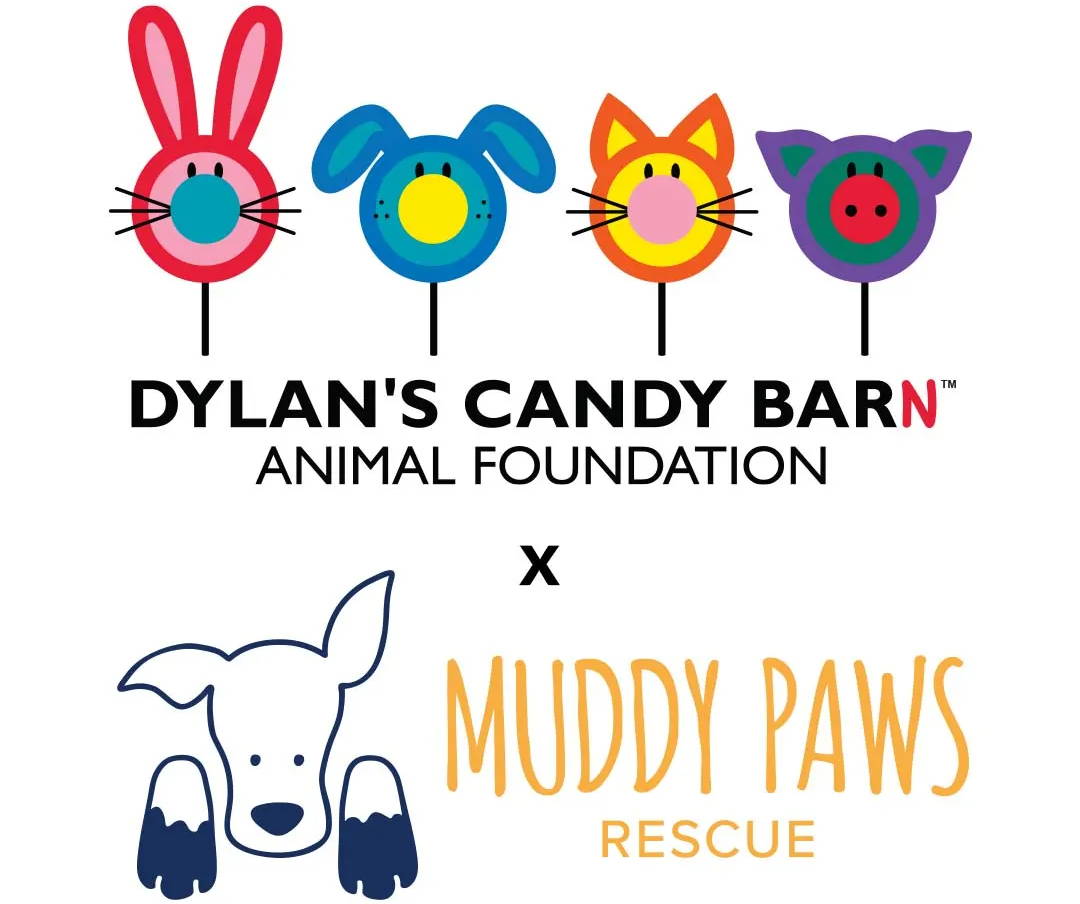 Dylan's Candy BarN is proud to partner with Muddy Paws Rescue for the month of March. The staff at Muddy Paws Rescue gave us the sweet scoop on their day-to-day mission, current initiatives & how you can help dogs & puppies in their care. Learn more about their cause below!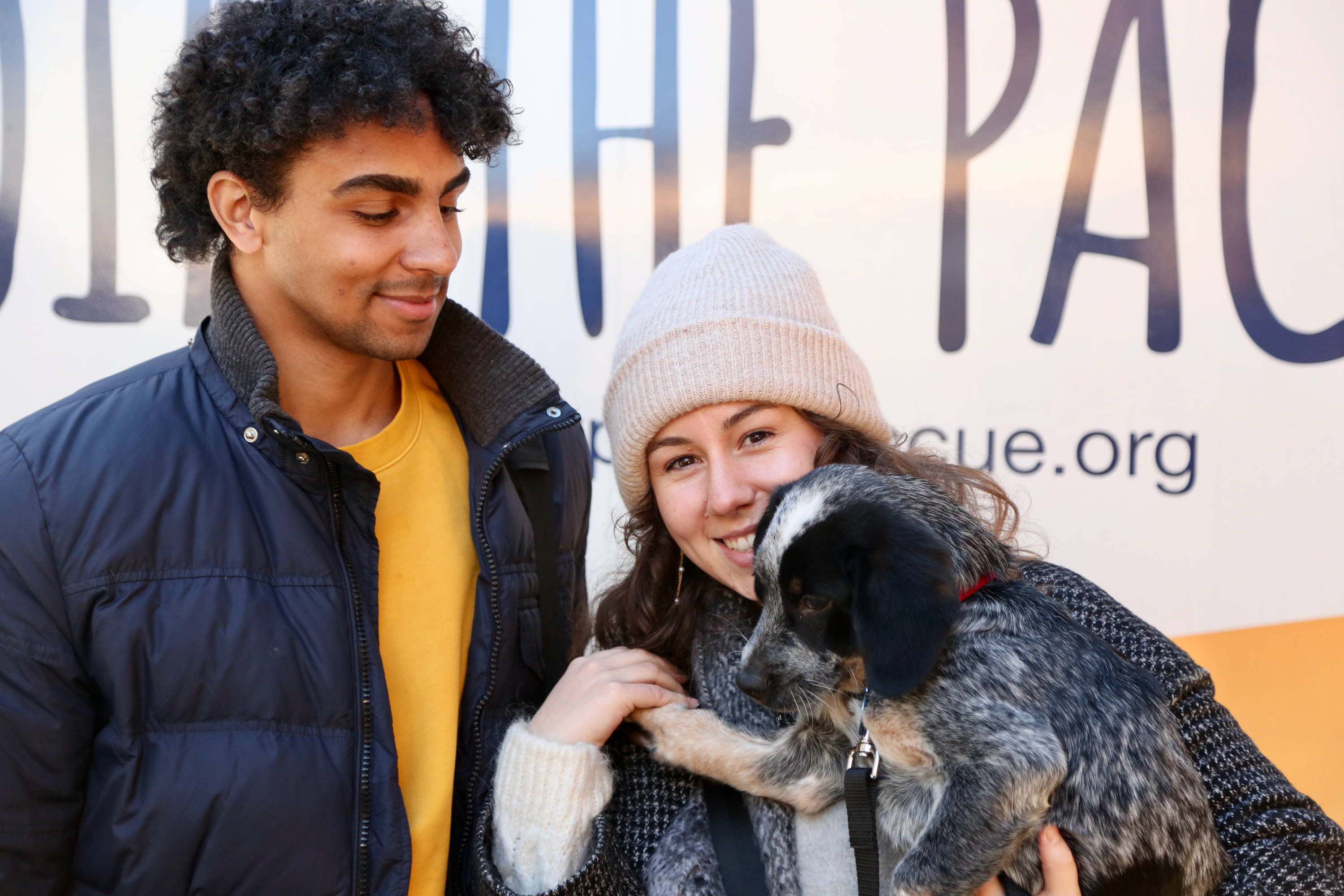 Tell us about Muddy Paws Rescue and what you do.  
Our Founding Executive Director, Rachael Ziering, started Muddy Paws Rescue in 2016 - and since then we've saved over 6,100 lives! Through her prior volunteer work and experience as a foster, Rachael began to see an opening in the rescue community: more lifesaving opportunities where short-term fostering dovetails with the lifestyle of busy New Yorkers. She sought to create a foster-based rescue utilizing this strategy and the rest is history. Since our inception in 2016, we have saved over 6,100 lives!
Muddy Paws Rescue is a foster-based organization, which means we have no physical sheltering location and can only save as many dogs as we have available foster homes. We work with our partner shelters in Kentucky, Georgia, and North Carolina to place our dogs in foster homes, where they can acclimate to city life in a loving, supportive environment. Because of our thriving foster community, MPR is able to locally pull hard-to-place dogs, such as larger breeds, dogs with special medical needs that may have extreme difficulty in a shelter environment, and elderly dogs from organizations such as the Animal Care Centers (ACC) of New York City.
Our Muddy Paws Pack is comprised of hundreds of volunteers and more than 1,000 fosters who are dedicated to our mission of building and supporting a thriving community of dog-loving humans dedicated to ending unnecessary euthanasia of companion dogs.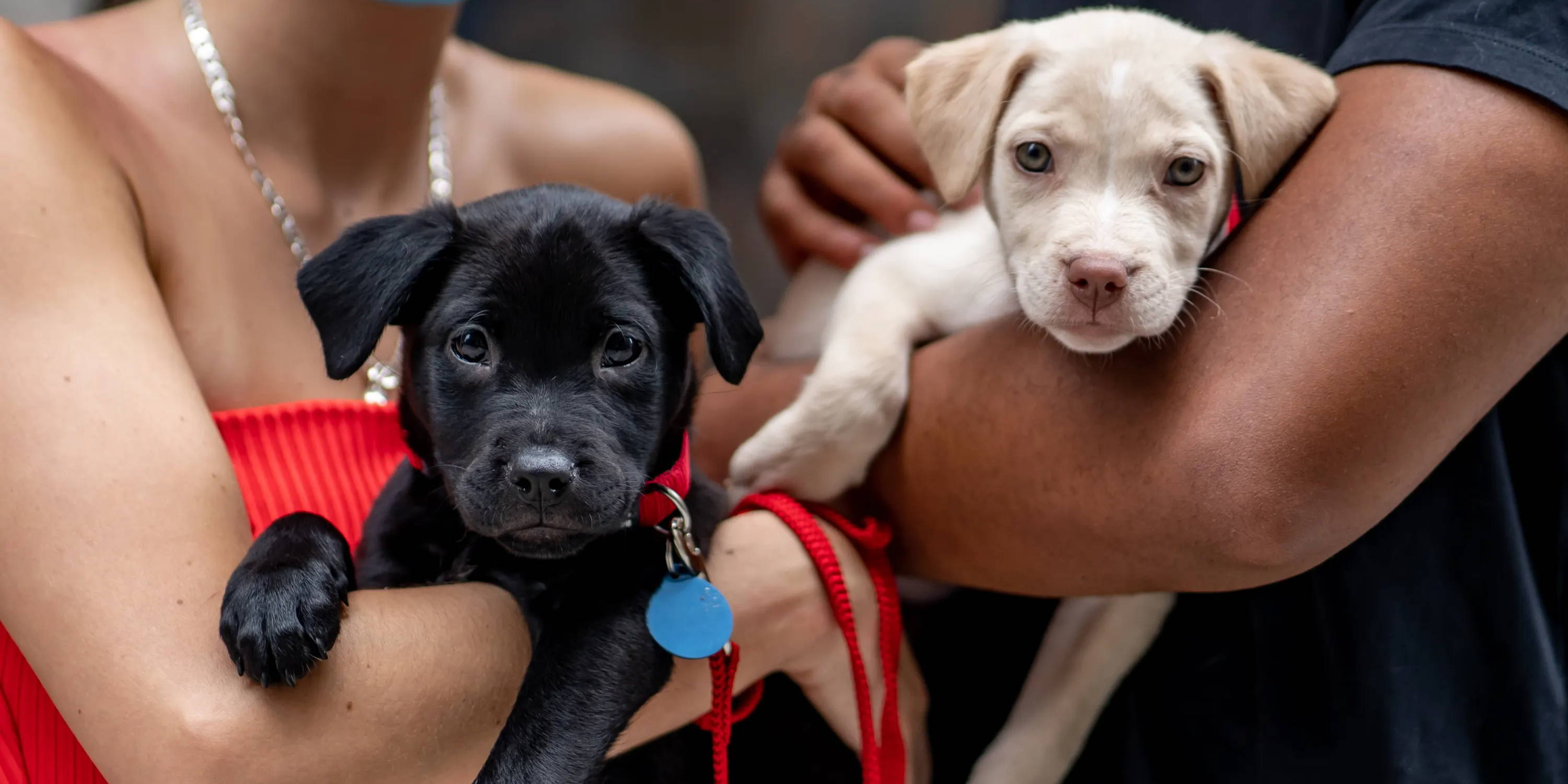 How many animals are you able to care for at once?
Typically, we average about 100 dogs and puppies in our care on a given day. The amount of pups that we can care for depends completely on the number of available fosters we have, which is why it's so important that folks apply to foster and help us! Our team of adoptions and foster volunteers work hard behind the scenes making sure our fosters feel supported, setting up necessary vet appointments, and then matchmake our pups with their perfect person when they become available. We average three transports of pups each month and hold adoption events nearly every weekend so that we can continue to save as many lives as possible.
Tell us more about fostering - why is it important?
By opening up your heart and home to a foster dog, you are removing them from the shelter environment and allowing them to flourish while they prepare to meet their future families.
As a foster-based dog rescue, our goal is to get dogs out of shelters, but our hope is that one day we won't have to! We imagine a world where shelters are empty because each pet has a loving home. Until that vision becomes a reality, we will continue working with our community and making fostering and adopting accessible to all. This allows us to save thousands of puppies and dogs each year with the help of our incredible Muddy Paws Pack.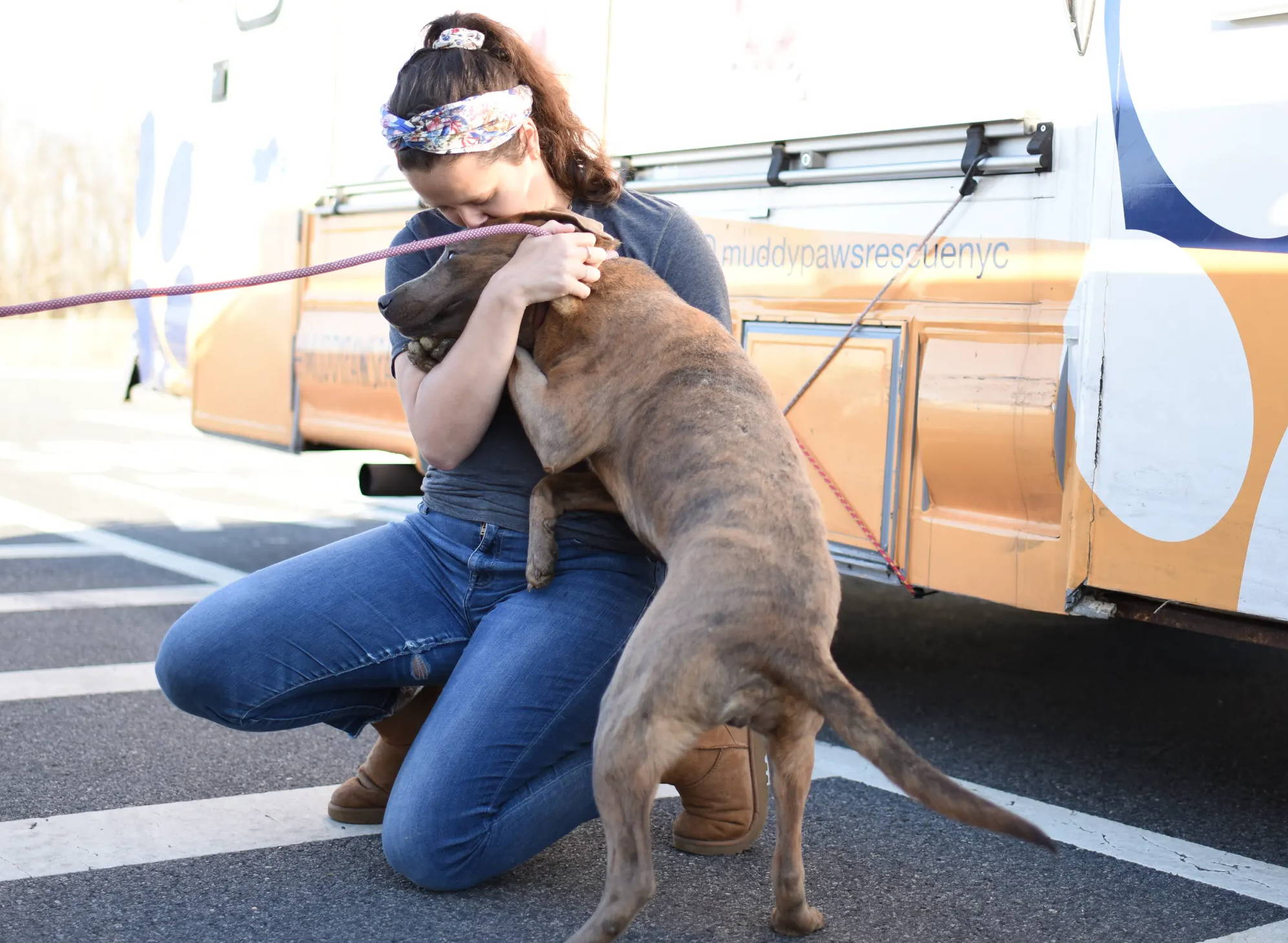 What's the difference between fostering and a shelter?
Shelters and foster-based rescues are just two sides of the same lifesaving coin. Shelters house adoptable pets in a centralized location where they receive care and enrichment before they are adopted. Foster-based rescues work with shelters and other sources to take in homeless pets and place them with fosters before they are adopted. Since shelters tend to be very stressful for the pets living in them, placing a pet in foster care allows them to relax in a home environment and show their true personality so that adopters have a better idea of what their pet will be like when they bring them home.
It's important to note what are popularly referred to as "kill shelters" are actually open-intake shelters. These shelters have a contract, usually with the city or municipality they operate in, to take in every animal that is brought to them. Since shelters have finite space and resources, this can place an enormous strain on their capacity to care for the animals living there, so they rely on the help of donors, adopters, fosters, and rescues to help save every life they can. At Muddy Paws, we are proud to provide this crucial support to our open-intake shelter partners and encourage our Pack members to do the same!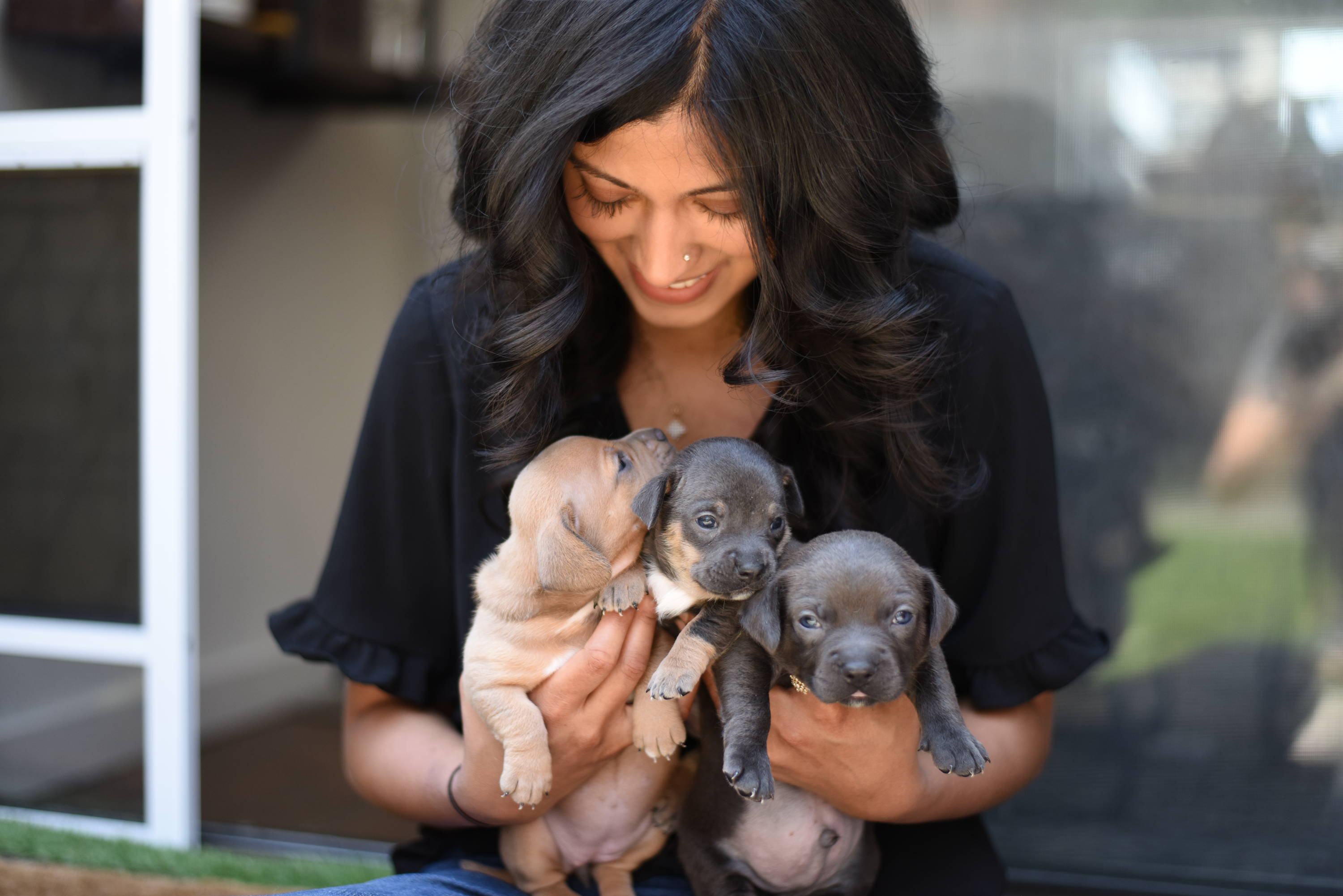 What are your current needs if someone would like to get involved & help support MPR? Signing up to give monthly is the best (and easiest!) way to help us save more pups. You can also make a one-time donation to support our pups here. Of course, all the work we do wouldn't be possible without our incredible community of volunteers and fosters.
Every Muddy Paws pup's lifesaving journey starts with a foster home. Become a foster today and help us save more lives! And - from photography to adoption counseling, to in-person support at our headquarters - there are many ways for people to get involved as a volunteer! You can learn more about getting involved by visiting our website.
Inspired to help? Donate now to help Muddy Paws Rescue support animals in their care.
---
Indulge your sweet tooth! $1 from each purchase goes straight to Muddy Paws Rescue.