We sat down with Founder & CEO Dylan Lauren to talk about the inspo behind our newly launched Bulk Candy collection. Dive in to get the sweet scoop on the best-selling treats!
What was the inspiration behind the pre-packaged bulk program?
We comb through tons of candy catalogues and pages of research to curate our assortment of confections. Throughout the year, Dylan's Candy Bar rotates over 500 different types of bulk candy in every candy food group from gummy to hard wrapped candies, chocolates to gums, sugar-free to all-natural, Nostalgic to Millennial favorites, Halloween to Easter themed treats.
I'm really excited to be able to offer our most popular bulk candy online and in-stores in a pre-packaged bag. Bags of treats has been a customer request that we're proud to be launching now, and what better timing! I am happy that our customers can get our most popular bulk candies and still enjoy the fun of "pick and mix". However, instead of their favorite bulk candies being loose in bins, they'll see sealed gold bags containing pre-packaged 1/2-pound portions inside of the bins. This keeps the experience fun but also safe! Customers in a hurry can easily find their favorites, and now with our Buy Online, Pick Up In Store services, they can reserve them and grab them on the go. And I'm psyched that candy lovers who don't live by one our stores can also enjoy the bulk experience we offer.
Customers have enjoyed combining multiple big prepackaged candy bags for gift giving and for the soon to be trick-or-treaters! And it's nice to hear they are responding to the portion control and resealable aspects of our bulk candy bags that keep their stash of candies fresher for longer!
Our intention is to expand our bulk offering and include more amazing variety of bags of treats. Customers will soon be able to shop online for our specialty-shaped fillables such as our paint cans and tackle boxes and combine them with their favorite pre-packed bulk candy for DIY gifting!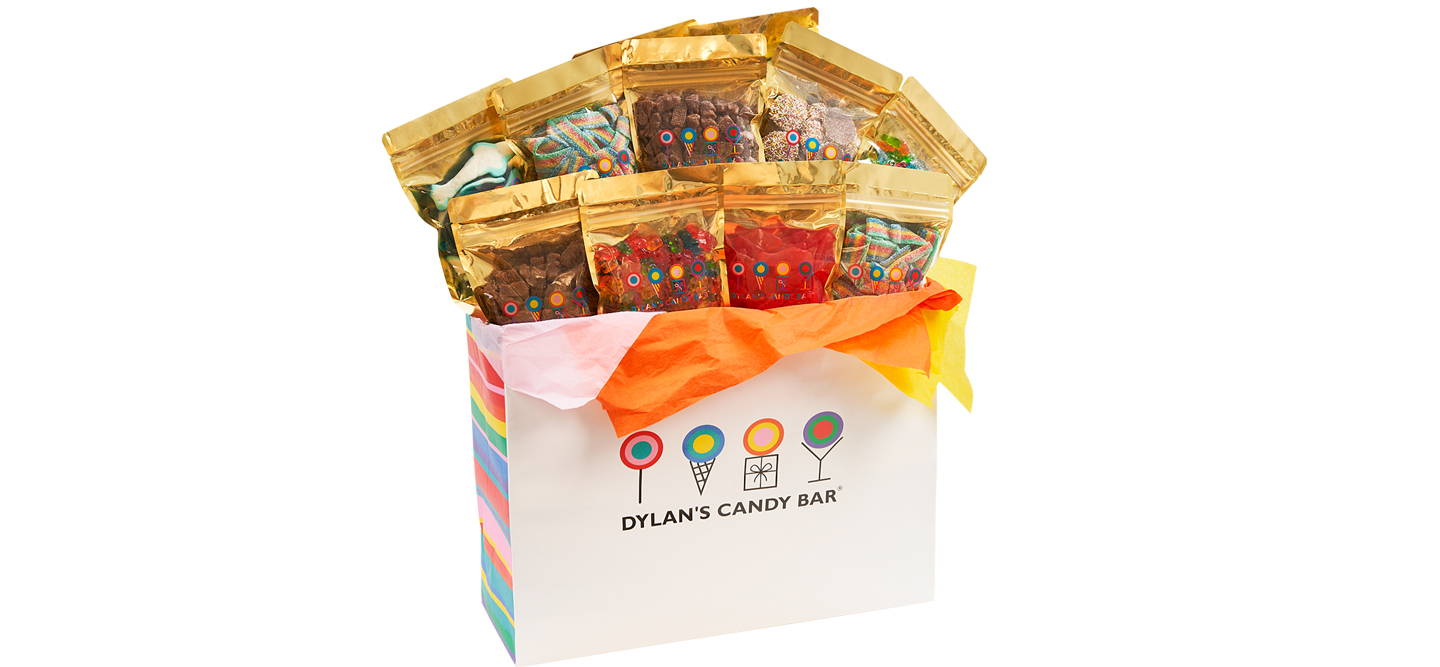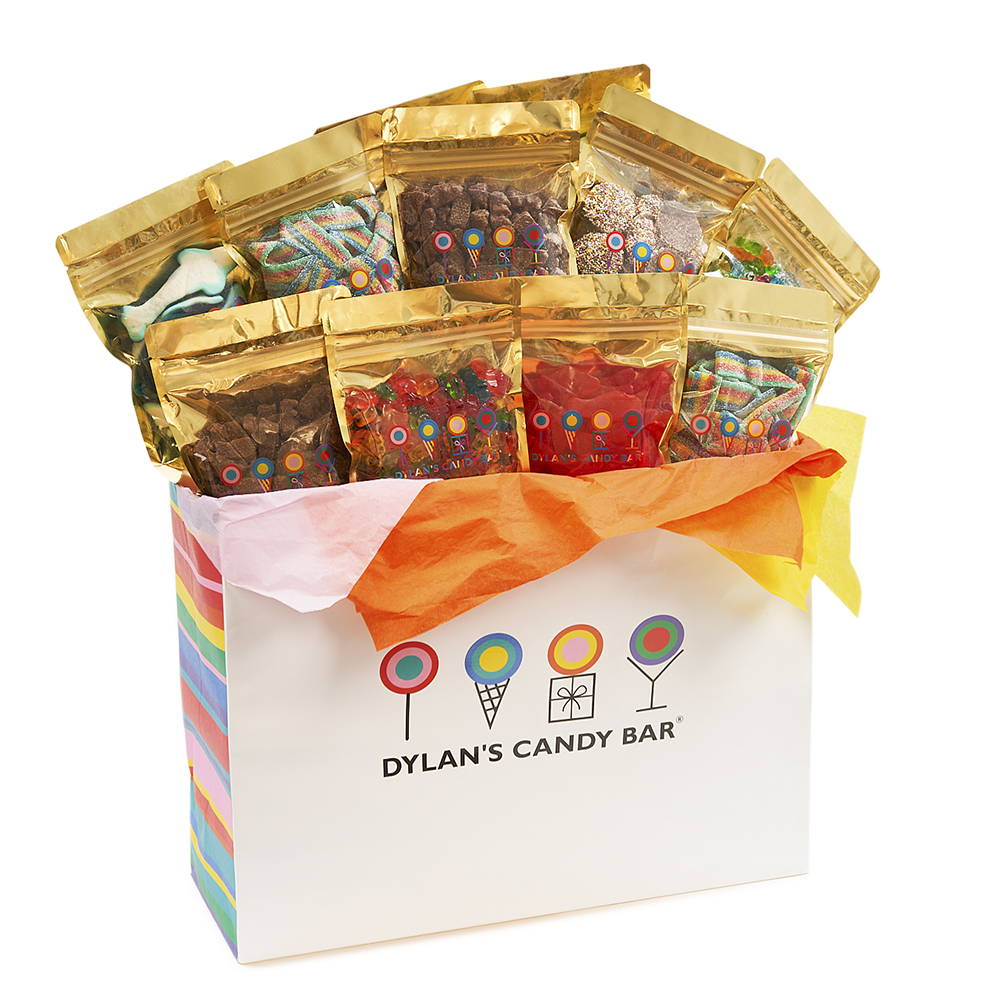 What is your favorite Bulk Candy to give, eat, or serve for Halloween?
What's great about our Bulk Candy is that you can trick-or-treat every day! During the Halloween season, we of course have our Halloween-themed candies and products, but at Dylan's Candy Bar, there's something for everyone. Whether you like chocolate, Gumballs, marshmallows, gummy worms, or candy corn, we offer it all year-round. And in the resealable bags, you can savor any leftovers longer!