Celebrate Earth Day With Treats
Happy Earth Day!
Spend some time outside in the fresh air, then celebrate with Spring-themed sweets. Indulge in timeless childhood favorites like worms & dirt or keep it trendy with an over-the-top ice cream cone—just don't forget to decorate with your favorite treats from Dylan's Candy Bar!
Classic Worms & Dirt Sundae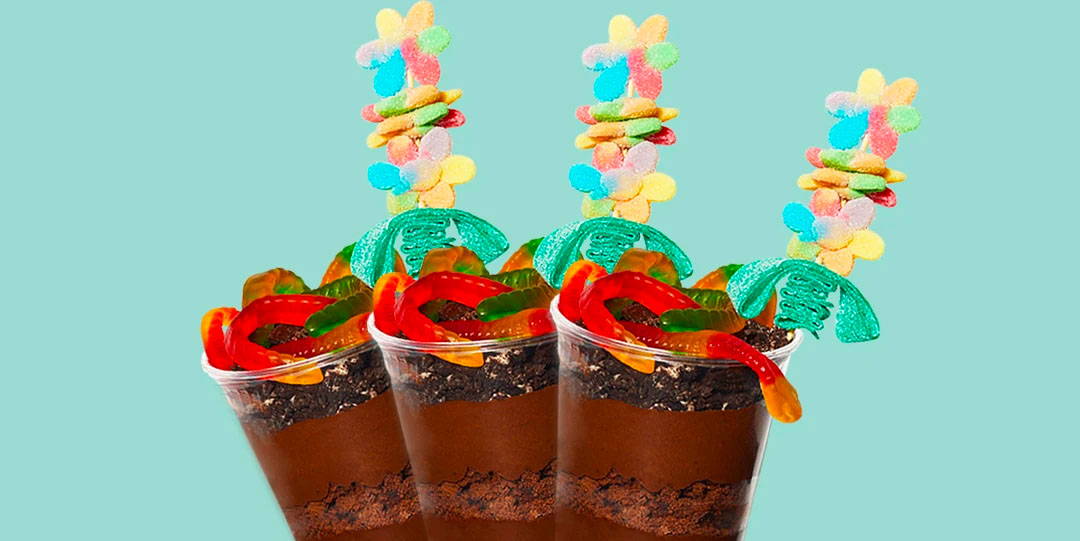 Ingredients:
- Chocolate Pudding or Chocolate Ice Cream
- 1-2 Brownies
- Oreo® Cookies
- Gummy Worms
- Dylan's Candy Bar Treats For Decorating
Instructions:
- Fill the bottom quarter of your cup with chocolate pudding (or ice cream!)
- Add a layer of double chocolate chip brownies.
- On top of the brownies, add another layer of pudding.
- After that, sprinkle crushed Oreos® over the top—this acts as your "dirt!" Finish your creation with gummy worms on top.
- Go crazy with your decorations! We recommend a skewer of Sour Gummy Flowers & fruity Sour Belts or some extra Chocolate Covered Oreos® for a delicious & fun finishing touch.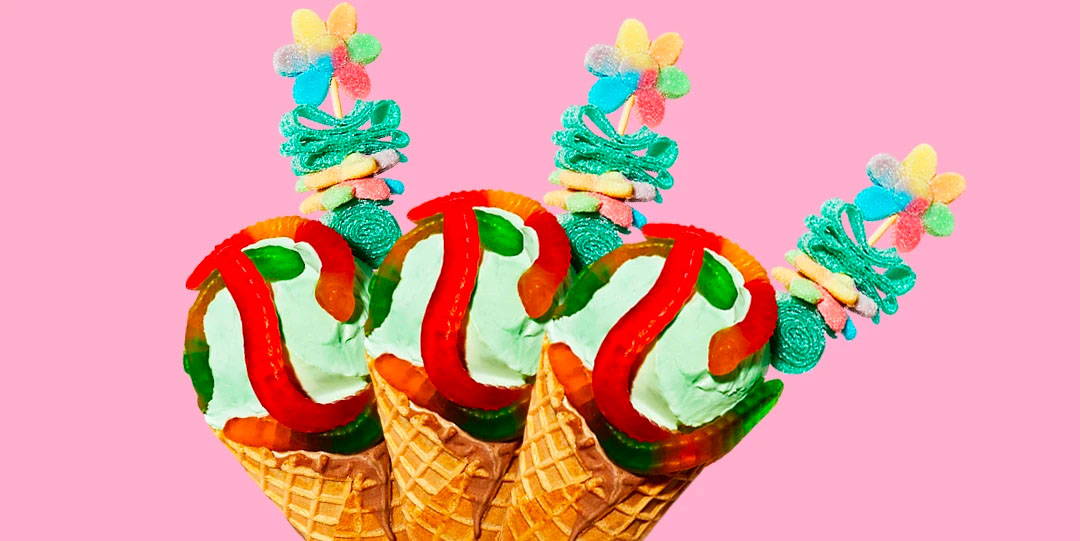 Ingredients:
- Vanilla Icing
- Green Food Coloring
- Waffle Cone
- Chocolate Ice Cream
- Mint Chocolate Chip Ice Cream
- Dylan's Candy Bar Treats For Decorating
Instructions:
- Mix vanilla icing with a few drops of green food dye to make a nice grass color.
- Add a thick layer of icing to the top 1/3 of the outside of your waffle cone. Press candies or crushed cookies into the icing for extra flair!
- Add a scoop of chocolate ice cream to your cone.
- Top your cone with a scoop of mint chocolate chip ice cream.
- Decorate the scoops with gummy worms, gummy fruits, chocolate covered pretzel bites or whatever you're craving!
Inspired to make your own candy creation? Get the party started with bright & delicious Spring treats!