Get Excited For the Holidays with Dylan Lauren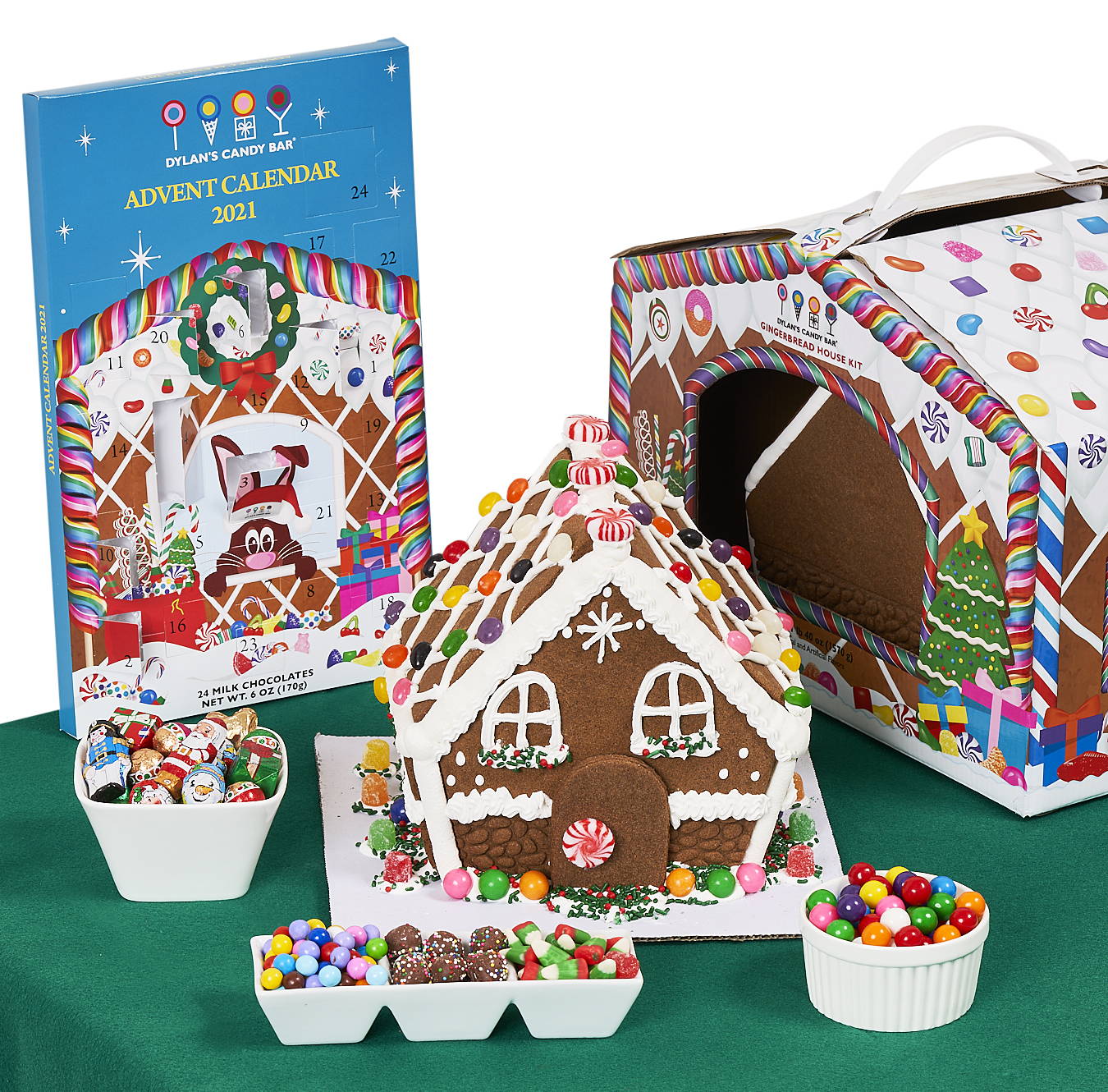 The holidays will be here before you know it & we've got plenty of sweet fun in store! Get a sneak peek of what's to come & learn more about Founder & CEO Dylan's favorite holiday traditions in our Q&A below.
What's your favorite holiday song?
I have a couple: A Marshmallow World by Bing Crosby & Carol of the Bells which was composed by Mykola Leontovych.

I like A Marshmallow World because of the connection to candy, but I like Carol of The Bells because it's classic & the acapella style of the singing is beautiful.  
Do you put up a Christmas tree? When do you do it?
I'd say we put up a "family tree" alongside our menorah. It's a decorative tree with ornaments & family pictures. We always put it up last minute—usually the last two weeks of December. But we leave it up for a while because I love having the ornaments & the fresh green around.
What are you looking forward to this holiday season?
Snow! I happen to love snowshoeing. I find it a really fun alternative to running & aqua jogging. It's nice to get outside in the winter & be active! I love the adventure & the challenge of going up steep slopes. I especially like bringing friends or family members along so we can distract ourselves from the intensity of the killer workout by catching up.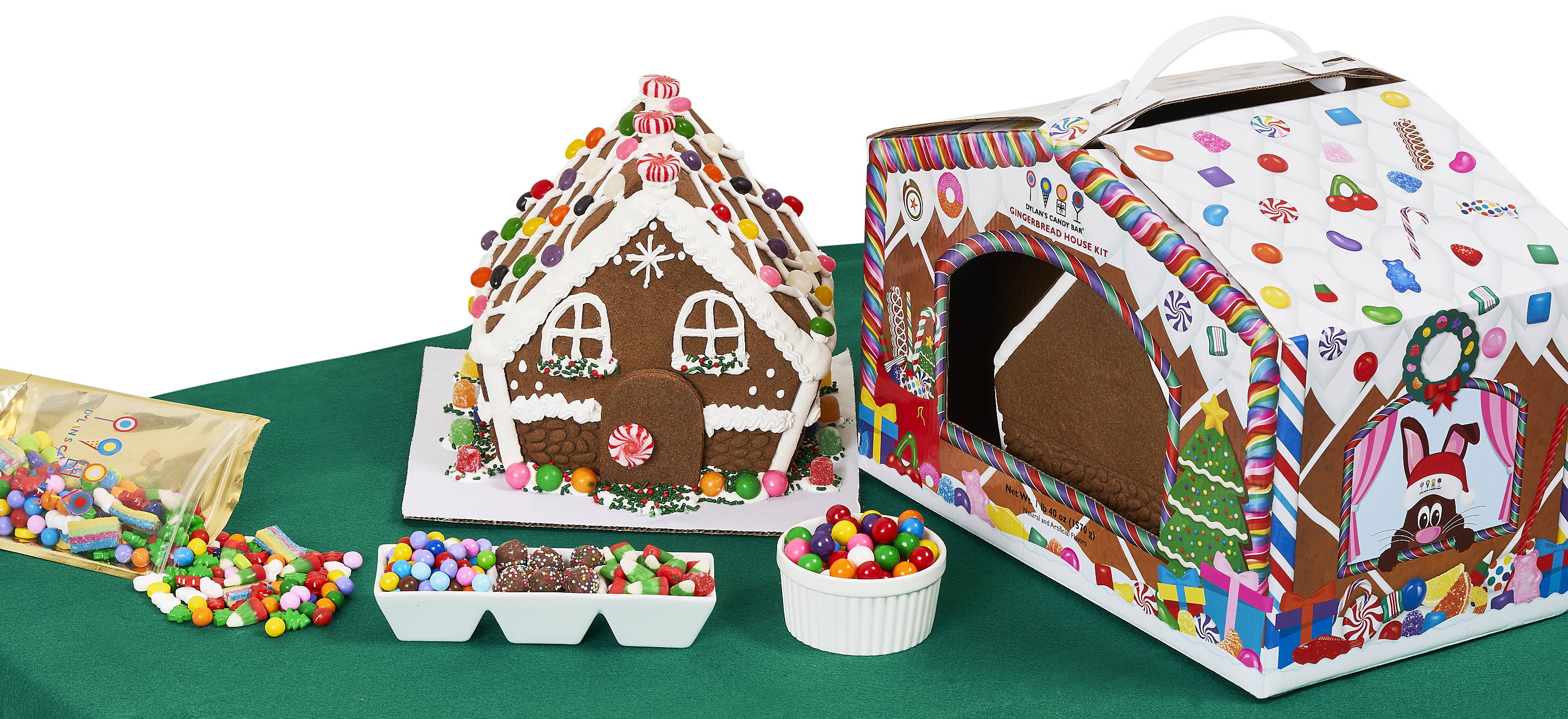 What do you think makes the Dylan's Candy Bar Gingerbread House special?
I think the box itself is very fun & decorative. We spent time on making it look like a real candy house so that by the time you open it, you already have ideas in mind for decorating. Plus, it's ready to decorate right away since we made sure the house was pre-assembled. No waiting for icing to dry! The assortment of candy for decorating is also very fun; we added a bonus bag of candies to make sure there's enough to sample as you go.  
Who will you purchase advent calendars for this year?
I usually start thinking about my holiday shopping list when I'm planning our Thanksgiving holiday. Because I know the Dylan's Candy Bar Advent Calendar is always a hit gift (but also time sensitive) I make sure to prioritize friends & family with kids, because that's always a fun countdown for them all.  
It's one gift that you shouldn't wait on, since you'll need it from the very start of December. It's great because it feels like a special surprise every day!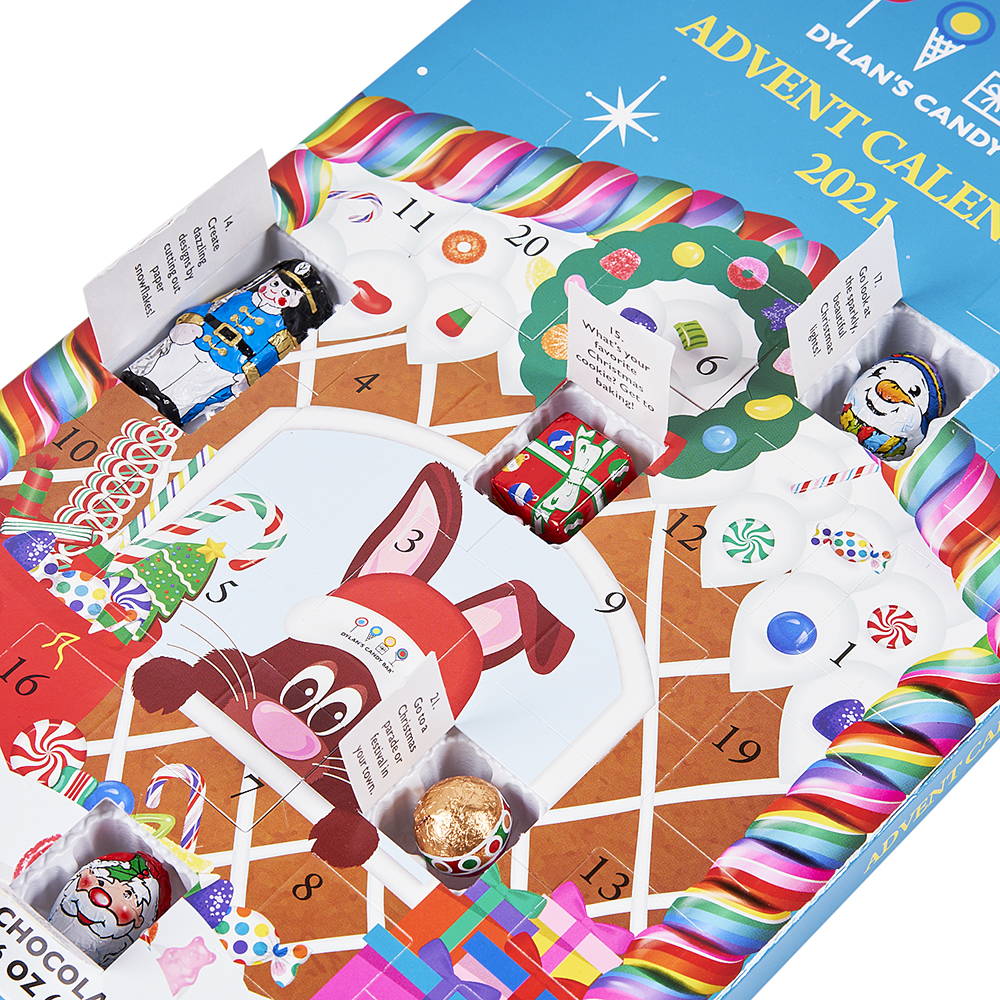 Can you give customers a little hint on what they can look forward to in our holiday collection?
There's a lot to look forward to! One of my favorite treats in the upcoming collection is a Radio Flyer wagon filled with nostalgic favorites. The actual wagon is fun to play with after the treats are gone or reuse to hold other holiday decorations. It's fun for the entire family & looks so good under the tree. It really brings memories of classic Christmases, so I think parents will love it as much as the kids.

I also really like that we have a good mix of winter themed items as well. It's fun to have a great selection of things that aren't strictly single holiday related, so then everyone can avoid the winter blues & have a sweet new year. I love our winter blue & white patterns in the delicious collection from chocolatey marshmallows to chewy snowflake gummies.