Halloween Q&A with Dylan Lauren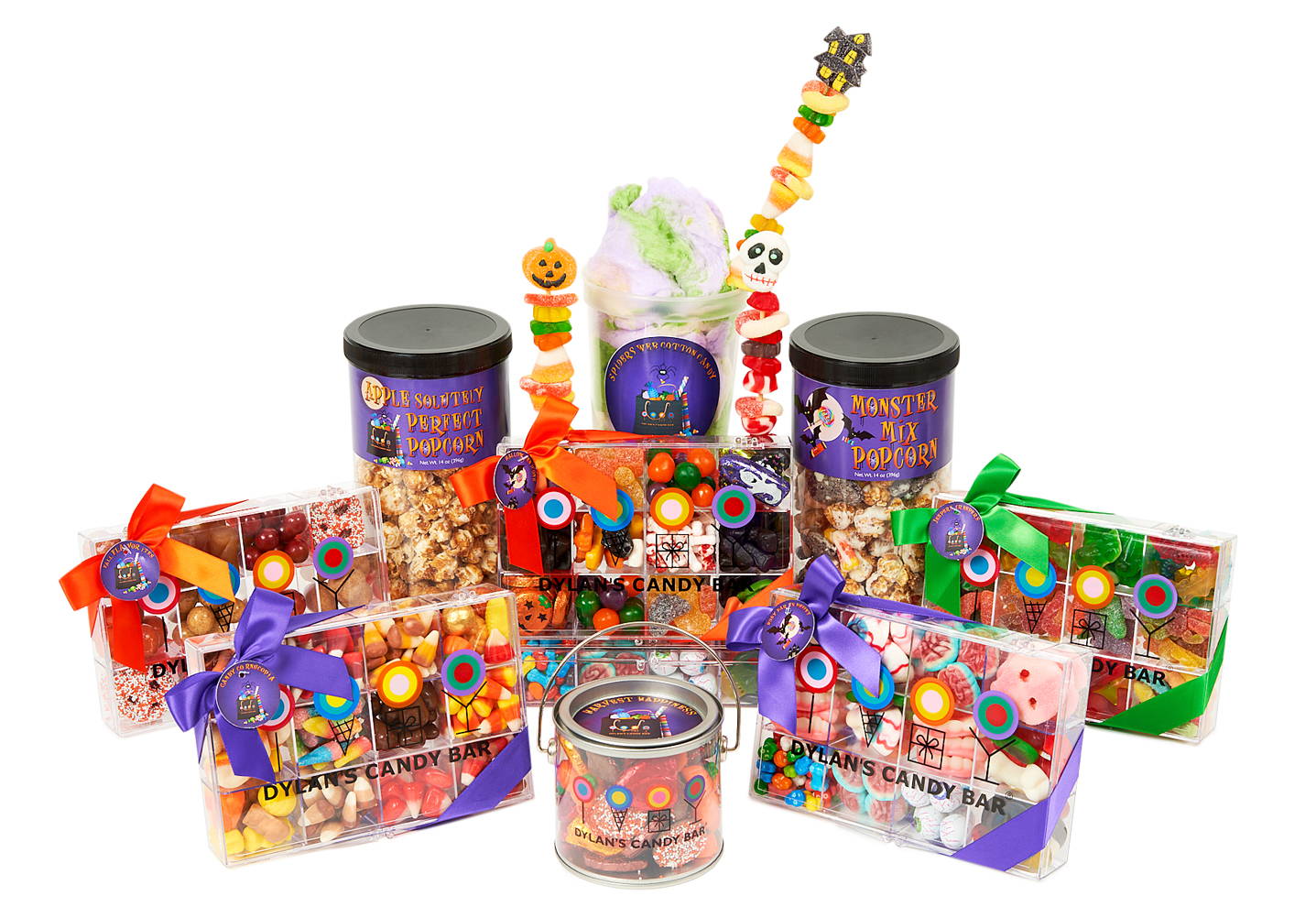 We sat down with Dylan's Candy Bar Founder & CEO Dylan Lauren to talk all things spooky & sweet!
· What was the inspiration behind this Halloween collection?
Having witnessed Halloween from a retail perspective for over 19 years, it is clear that adults love Halloween just as much, if not even more so, than children! In many cases, while parents moderate the amount of candy their children can eat from their Trick-or-Treat bag, they then get massive pleasure from indulging in the loot that they confiscated from their kids! Thus, "Trick Others, Treat Yourself" is the perfect tag line we adopted for this year's Halloween. And even more than ever before, humor and an excuse to treat yourself is needed.
In our graphics, we paid homage to this theme via traditional Halloween scenes. For example, we have a spider stealing candy, a hand coming out of the graveyard stealing a chocolate bar, and bats flying out of a house with stolen candy. The idea behind it is that everyone loves candy, even these iconic creatures.
Since Halloween is a very nostalgic and traditional holiday, we created a collection that celebrates the classic candies and flavors people look forward to, the iconic characters people hold dear and the dark humor that people enjoy. Our tackle boxes are the perfect vessel to showcase each of these themes and allow for people to share and sample.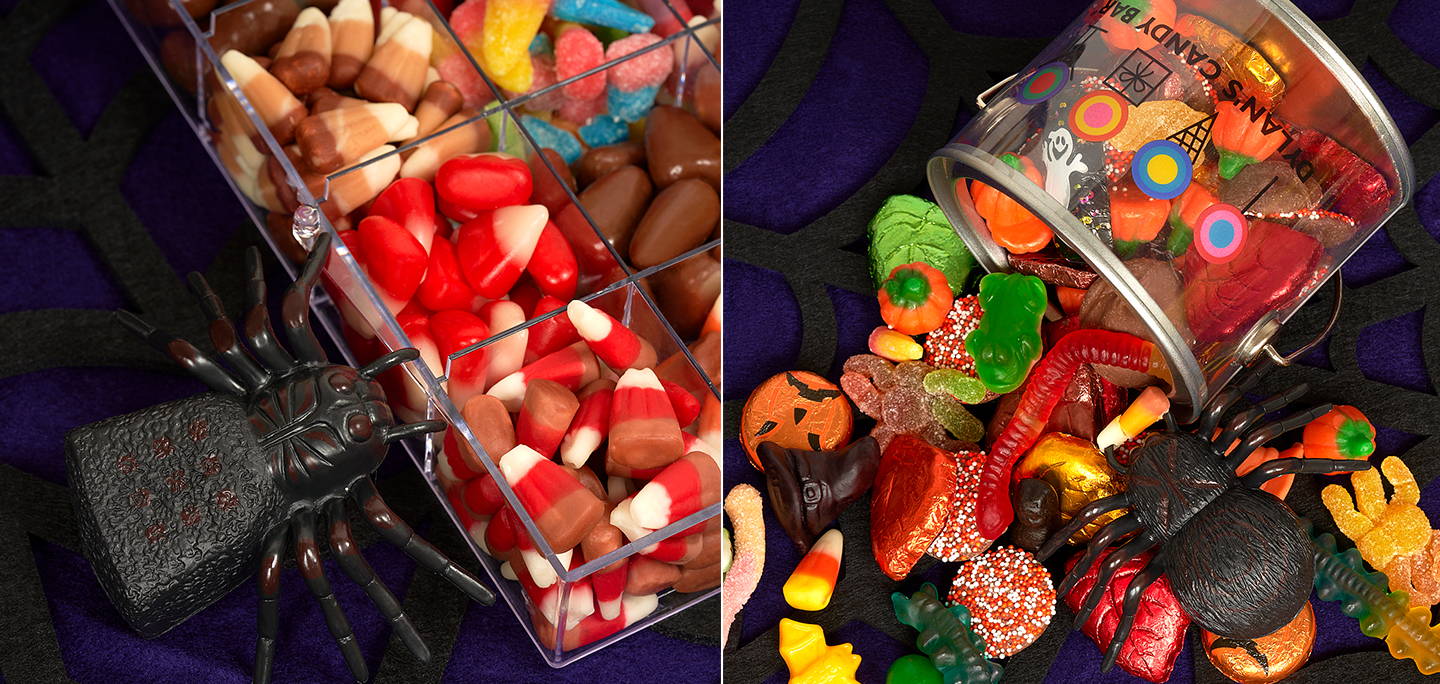 · What was your first Halloween collection like at Dylan's Candy Bar?
The first Dylan's Candy Bar opened on October 13th nineteen years ago, just in time for Halloween! While we didn't have our own private label candies yet, we carried the classic Halloween favorites which are still popular today. At the time, our black Dylan's Candy Bar logo shopping bag was in high demand for customers wanting to display candy to trick-or-treaters in a chic way. This inspired us to create a black tote for stylish trick or treating, along with many other private label products
· What are your favorite Halloween candies?
My favorite staple for Halloween is candy corn, but to be honest I enjoy this and other Halloween treats like Mello Creams daily because we carry them year round. But what I am most excited about for Halloween 2020 is the Candy Cornucopia Tackle Box which has a very unique sampling of different candy corns we discovered at the various trade shows, from Caramel Apple to S'mores flavor.

I am also excited about how delicious our popcorn is this season – Monster Mix & Apple-solutely Perfect Halloween Popcorn. At the photoshoot, it was hard to leave any behind for actual pictures because it was so addictive!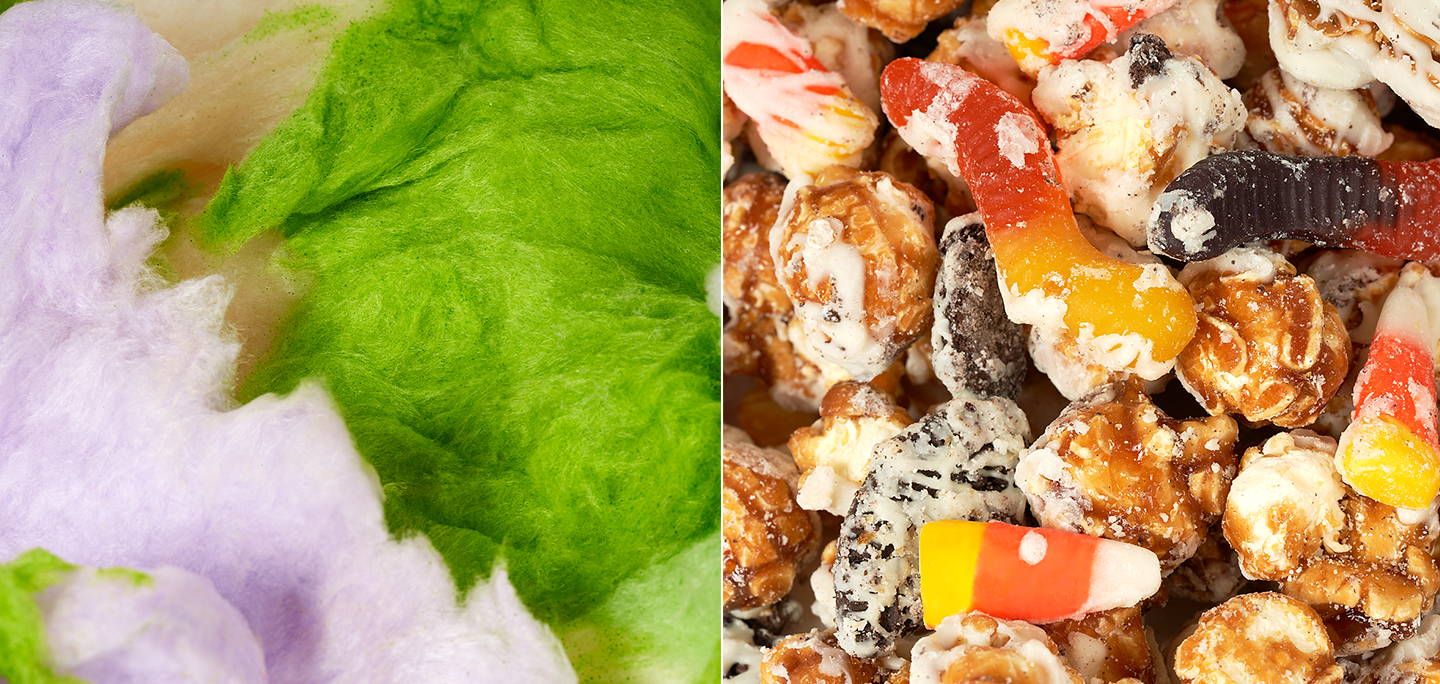 · Which candies do you love to give out to trick-or-treaters?
There's a lot of pressure on me when it comes to giving out candy, but what I'm excited about this year is cotton candy! I am particularly a fan of the Spider's Web Cotton Candy in that it's light weight but filled to the brim with uniquely colored orange, lime, and grape flavored webs.
Also, we love to offer color-coordinated items so for Halloween I give out our Dylan's Candy Bar Chocolate Bars in black, orange, green and purple wrappers.
· Do you have any Halloween candy quirks?
My favorite way to eat candy corn is by eating them each color one at a time – the yellow, the orange and then the white. It's the best way to eat it, in my opinion!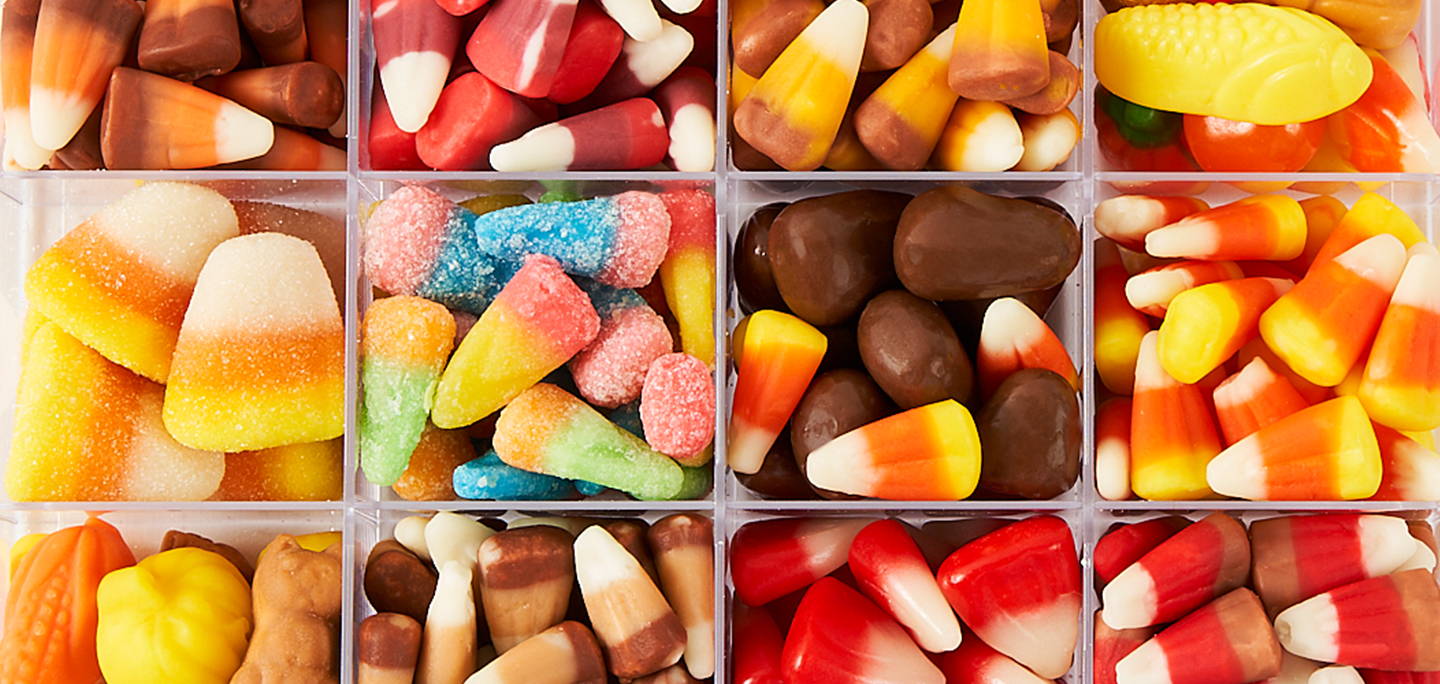 · Do you dress up for Halloween?
Yes, and fun fact: my brother David, my mother-in-law, and one of my best friends all have a Halloween birthday, so there's always a celebration! One year, I was a dumb jock and I wore sporting equipment in all the wrong places, i.e. a knee pad around my neck, a tennis racket on my back, a helmet on my knee, etc. I love costumes that play on words! I've always loved being a rabbit—I dressed as one for many of my childhood years! I was never one of those kids who was into the latest trends for costumes, I just love rabbits so much and that was always my favorite as a child (hence our mascot!)
My kids Kingsley Rainbow & Cooper Blue (the "Twinkies") love dressing up too. In fact, they've actually dressed up in costumes for their past few birthdays, even though it's in April. It's always fun to dress up even when it's not Halloween. And a great way to recycle old costumes!

Tag @DylansCandyBar and show us your Halloween treats! #TrickOthersTreatYourself