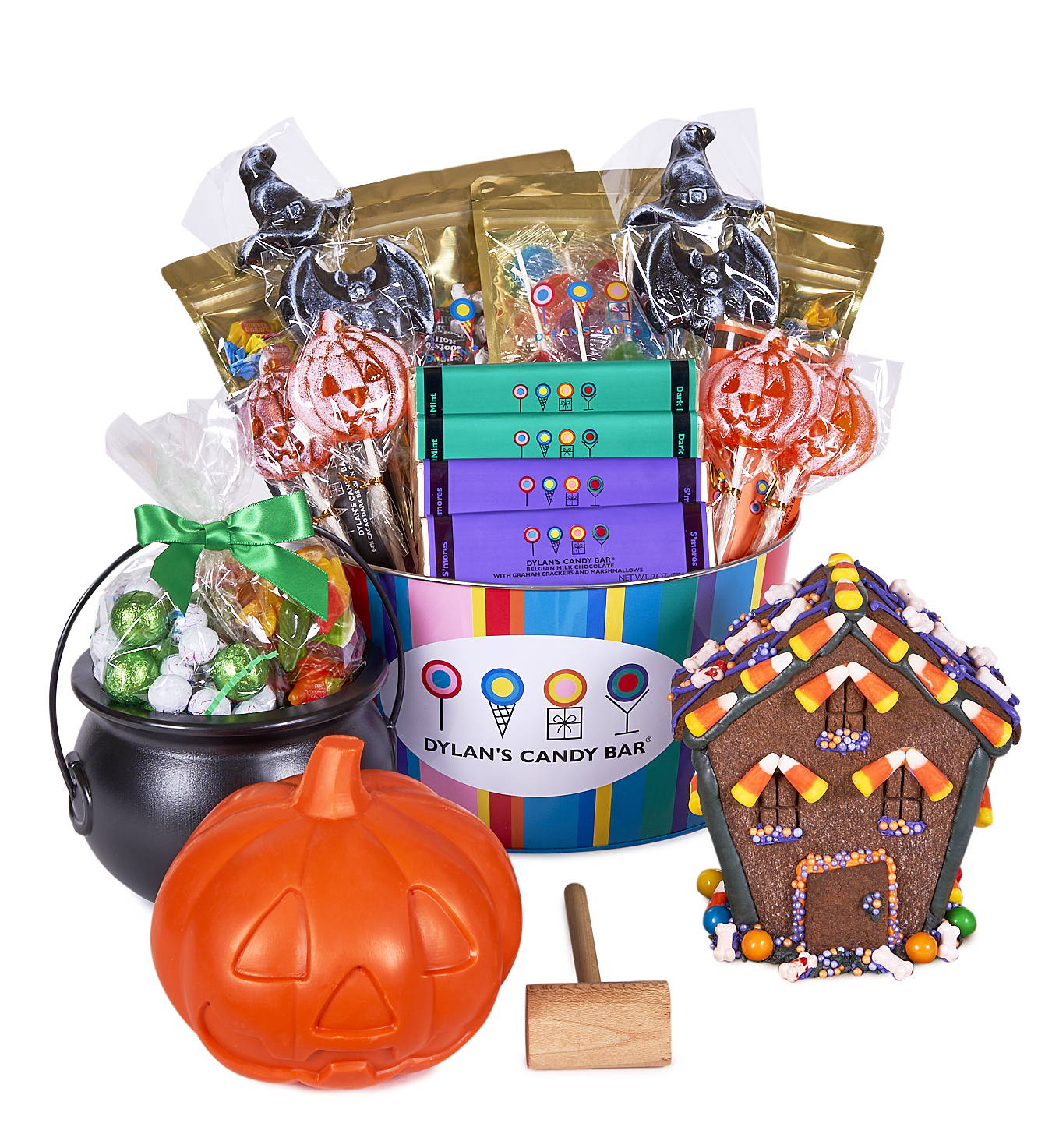 School is in session, leaves are changing & it's time to start planning a sweet Halloween! Whether you're catering to trick-or-treaters or having an adults-only bash, candy is 100% required. We talked with founder & CEO Dylan Lauren about the inspiration behind our products & her must-haves for any Fall event. Learn more about our new collection below!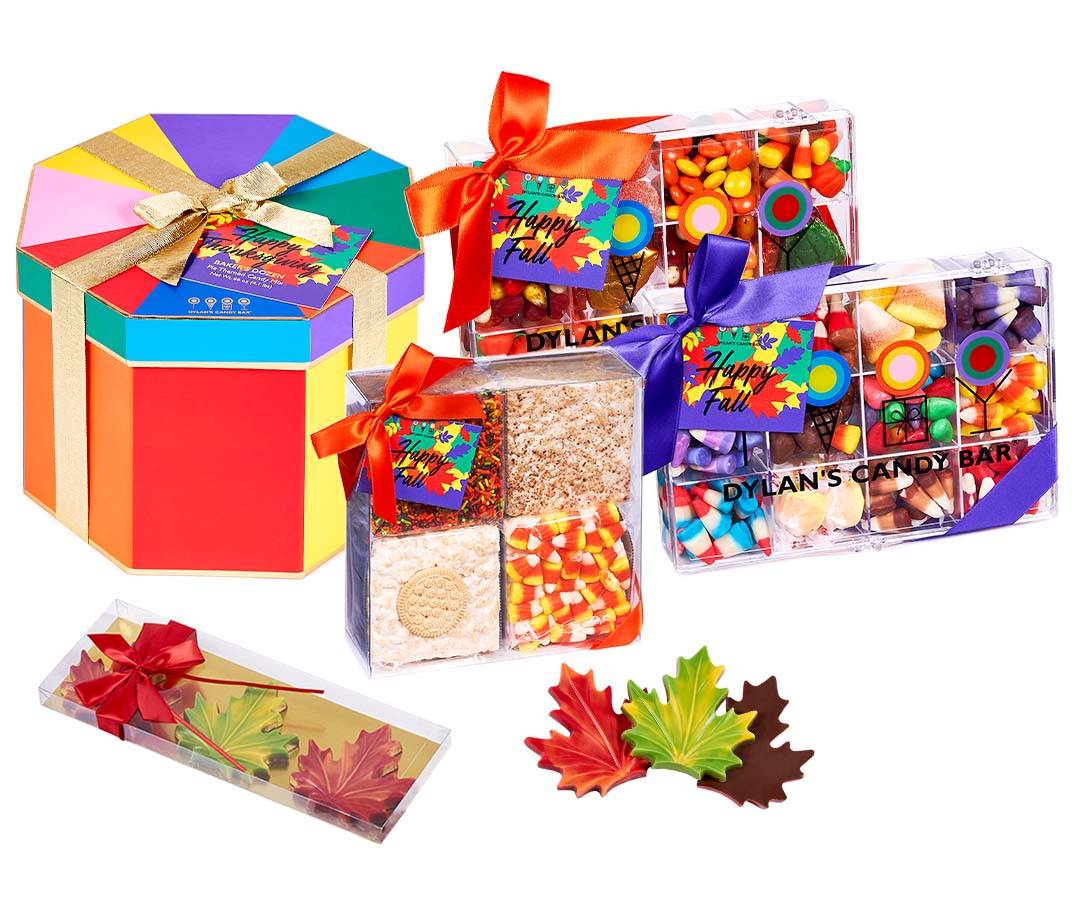 What was the inspiration behind the Halloween/Fall Collection?
The inspiration really started with the artwork. We did some work in the past with a paint splatter design, & I really liked it. It has some skulls & bones in it that I also liked because I felt it worked with a lot of the products we were looking at. So, it was more that the inspiration was based on knowing we had good artwork, & it worked with the candy we had been seeing. The splatter paint is very cool & adult; not your traditional Halloween. I like that it stands out.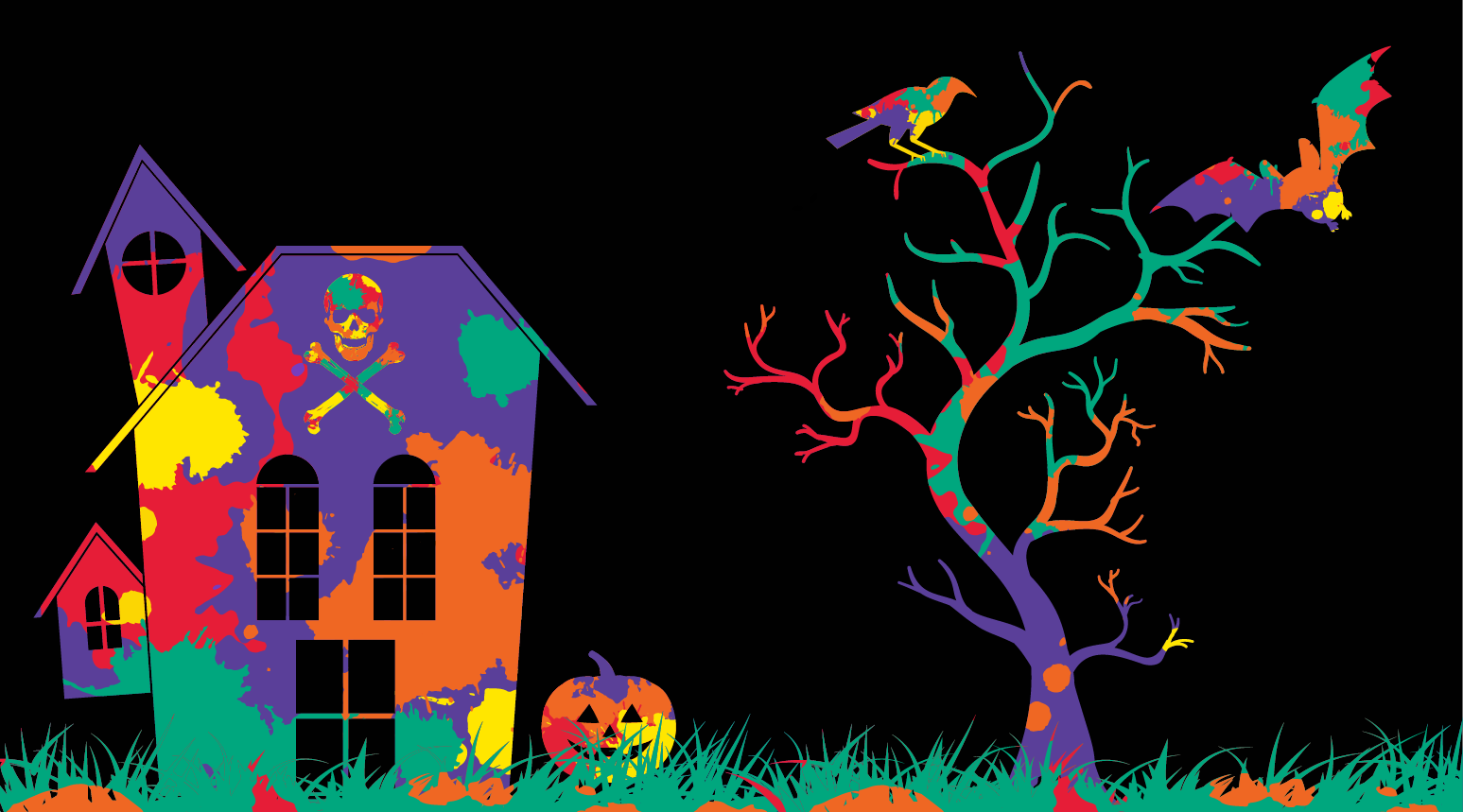 What will you be giving out to trick-or-treaters?
I like everything in the collection, but I think that our nut-free options, which are new this year, are really great. Whether you have a nut allergy or not, the products look & taste amazing, plus you have the additional peace of mind with allergens. I'll definitely have plenty of those for trick-or-treaters.
I also like the Best House On The Block Basket because it has enough candy that you can just set it out for people to pick whatever they'd like. Our pre-mixed Bulk bags are great options too, especially the blends of wrapped candy. Bulk is also great if you're having people over—you get a lot of variety so there's something for everyone!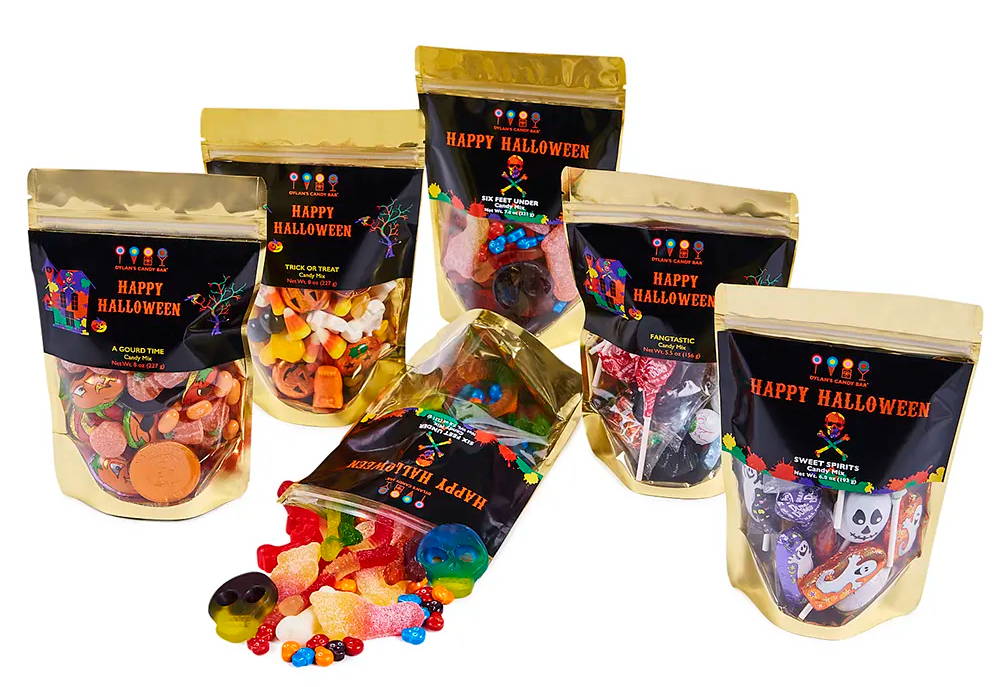 Are you hosting any Halloween or Fall events this year?
I'm planning for some outdoor gatherings with friends & family this year. I'm hoping the weather will be nice so we can enjoy the Fall atmosphere & just hang out together. I think that outdoor events leave a lot of room for activities & decorating, like pumpkin carving or our Haunted Cookie House. Plus, even if it is chilly, costumes give you an excuse to dress warm!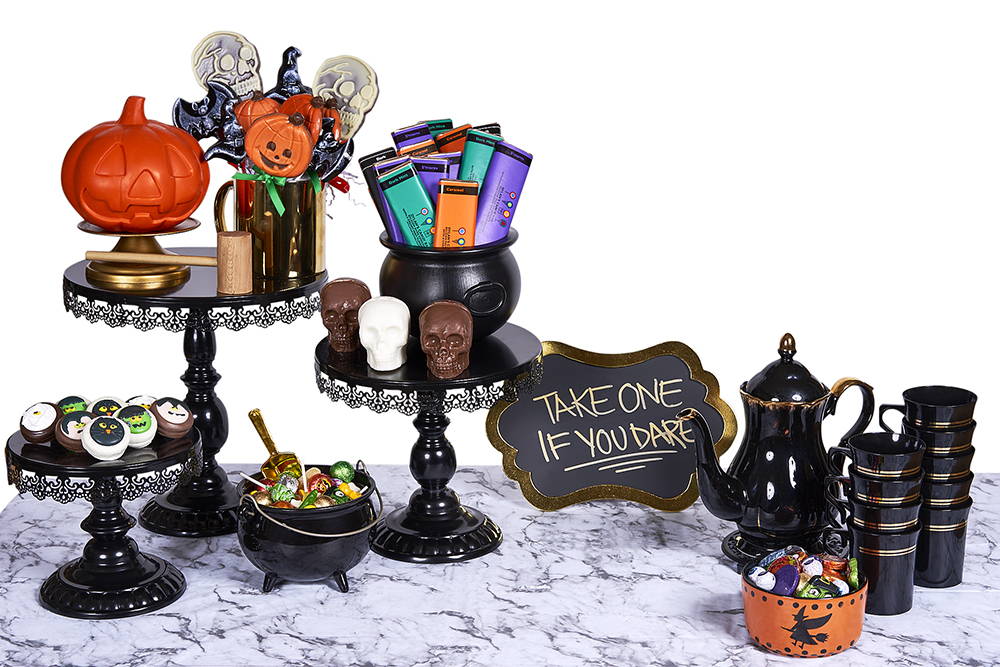 What's your favorite part about Fall in New York City?
I think it's a very nostalgic time. It represents the true end of summer & new beginnings. It feels like there's a rush of energy in the air. I think what makes New York City special is that there's so many different industries based in one place. There's so much change in the Fall, whether it's new shows or Fall fashion or new marketing campaigns. That change is all right in front of you in New York.
I also love seeing how different neighborhoods get into decorating for Fall & Halloween. The lighting in certain areas, like on brownstones, is very cool. People in New York are really creative & that shows in their decorations.
How did you choose this year's Thanksgiving products?
Everyone knows that family gatherings were tricky last year. Hopefully this year, Thanksgiving will be extra celebratory. It's a good time for friends & family to come together, whether it's a Friendsgiving or traditional Thanksgiving. I think the products we chose are great for entertaining & being together. We gravitated toward more artistic, visually beautiful items like the chocolate leaf trio & cornucopia basket, which are both great for gifting & displaying.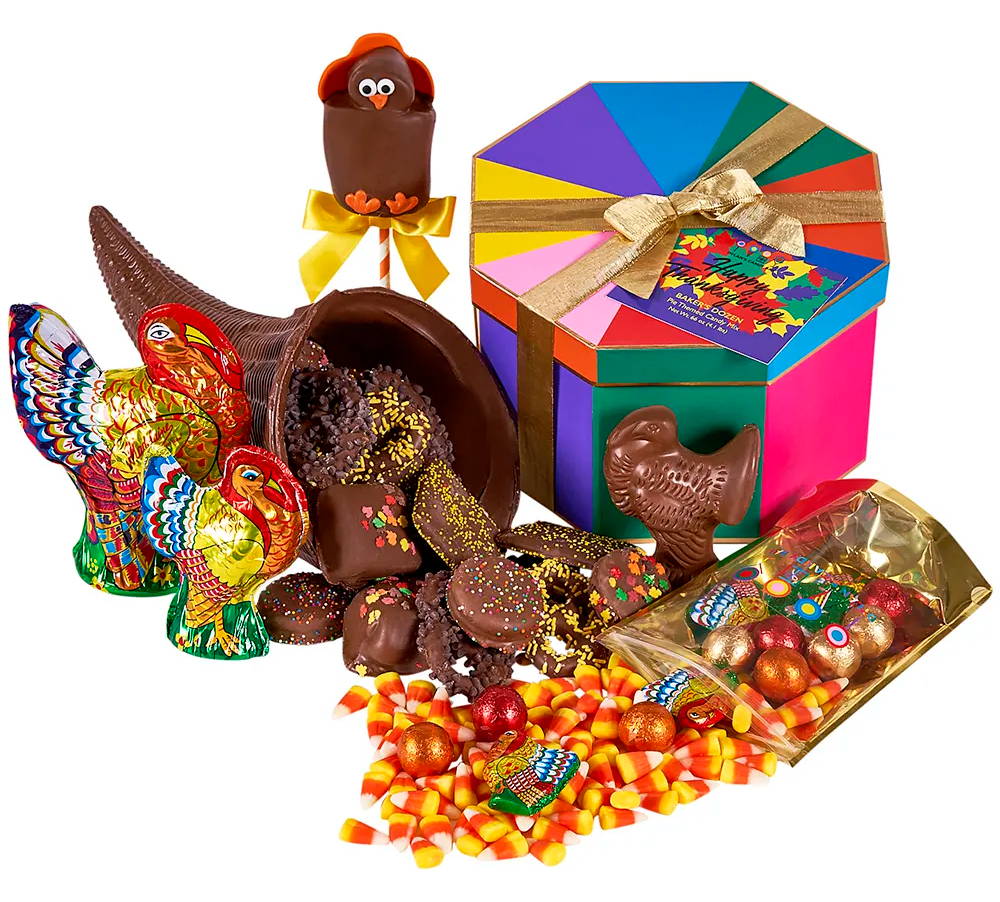 Which items would you like to receive as a hostess gift?
There are two items that really stand out to me. The Plenty Of Chocolate Cornucopia is my number one that I would use to impress. It's really an embodiment of our brand; it merges art, fashion & pop culture with delicious chocolate. Some people thought the sculpted chocolate was a real basket, so I thought that was super cool.

I also think the baker's dozen would be a great hostess gift because it's a very creative mix of treats. Everything is bakery themed, so you can get a taste of all those holiday treats without having a dozen slices of pie. The fun variety of candy & beautiful box that you can reuse make it a great gift.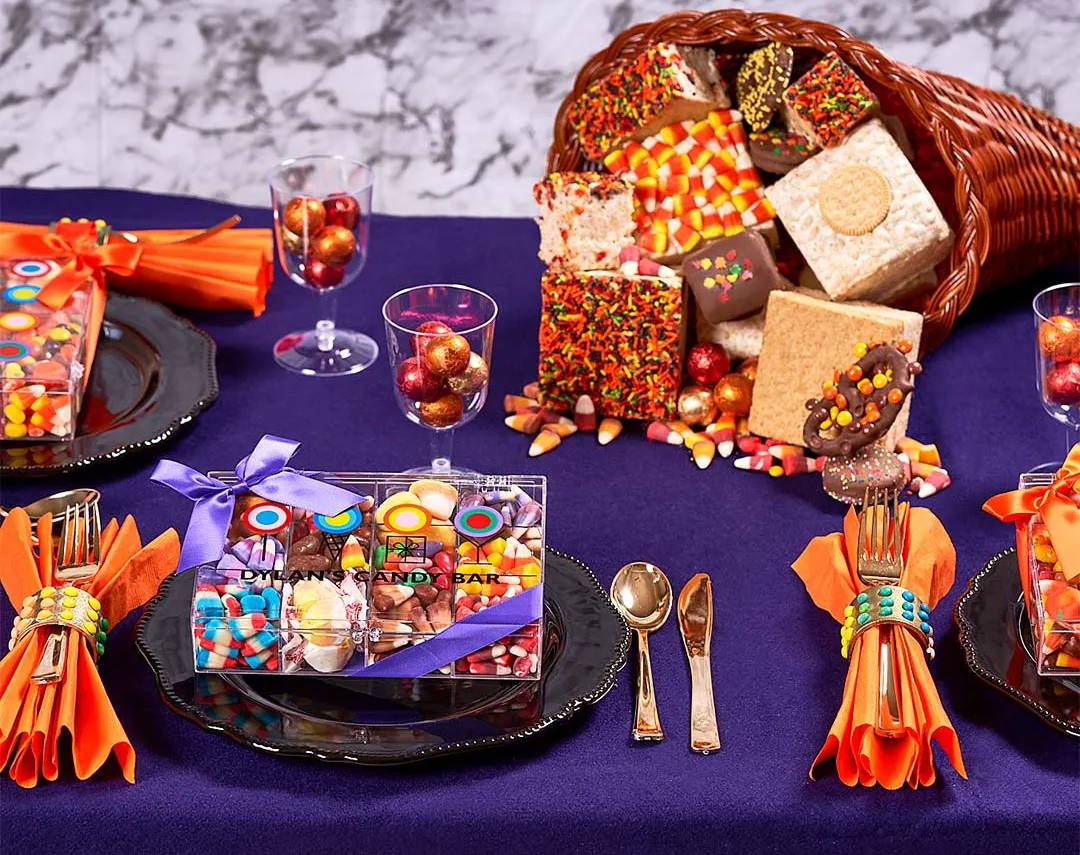 Ready to dig into the collection? Start shopping now & get ready for the best season ever!