Behind The Scenes with St. Hubert's Animal Welfare Center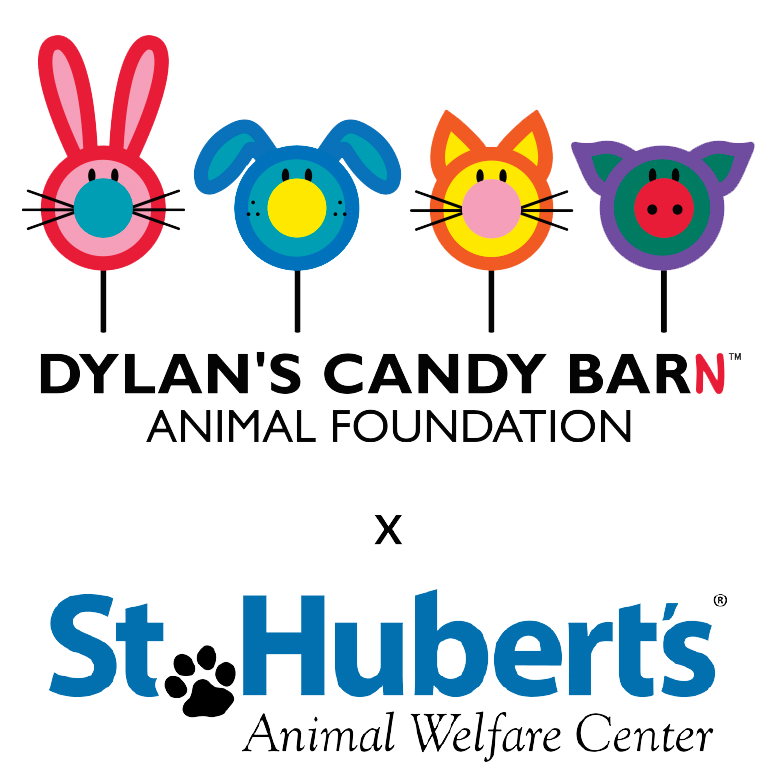 Dylan's Candy BarN is proud to partner with the St. Hubert's Animal Welfare Center for the month of April. The staff at St. Hubert's gave us the sweet scoop on their day-to-day mission, as well as bios for a few adoptable cuties. Learn more (& maybe find a new furry friend) below!
Tell us about St. Hubert's Animal Welfare Center and what you do.
For more than 80 years, St. Hubert's Animal Welfare Center has been dedicated to saving the lives of animals, finding them loving homes and protecting them from harm. Through our merger with the Humane Rescue Alliance in Washington, D.C., we are the largest provider of animal services in our region, touching the lives of over 100,000 animals each year! We support our communities with programs that help animals stay with their families, such as pet food banks, vaccine clinics and emergency pet boarding.
How else do you help people and pets?
St. Hubert's pet training and behavior center offers in-person and virtual classes for puppies, dogs and even cats! Our animal control officers are on call 24 hours a day, 365 days a year to respond to animal emergencies and reunite people with lost pets. Our humane education programs teach kids how to care for animals with kindness and compassion.
We understand St. Hubert's is nationally known for its transport program and its disaster response efforts.
Yes, our WayStation program moves at-risk animals from partner shelters in the south to adoption centers in the northeast. We've built a network of more than 80 organizations that work together to save animals' lives. Since 2016, more than 15,000 dogs have been transported to loving homes. We also move animals to safety after natural disasters such as hurricanes, tornadoes or earthquakes.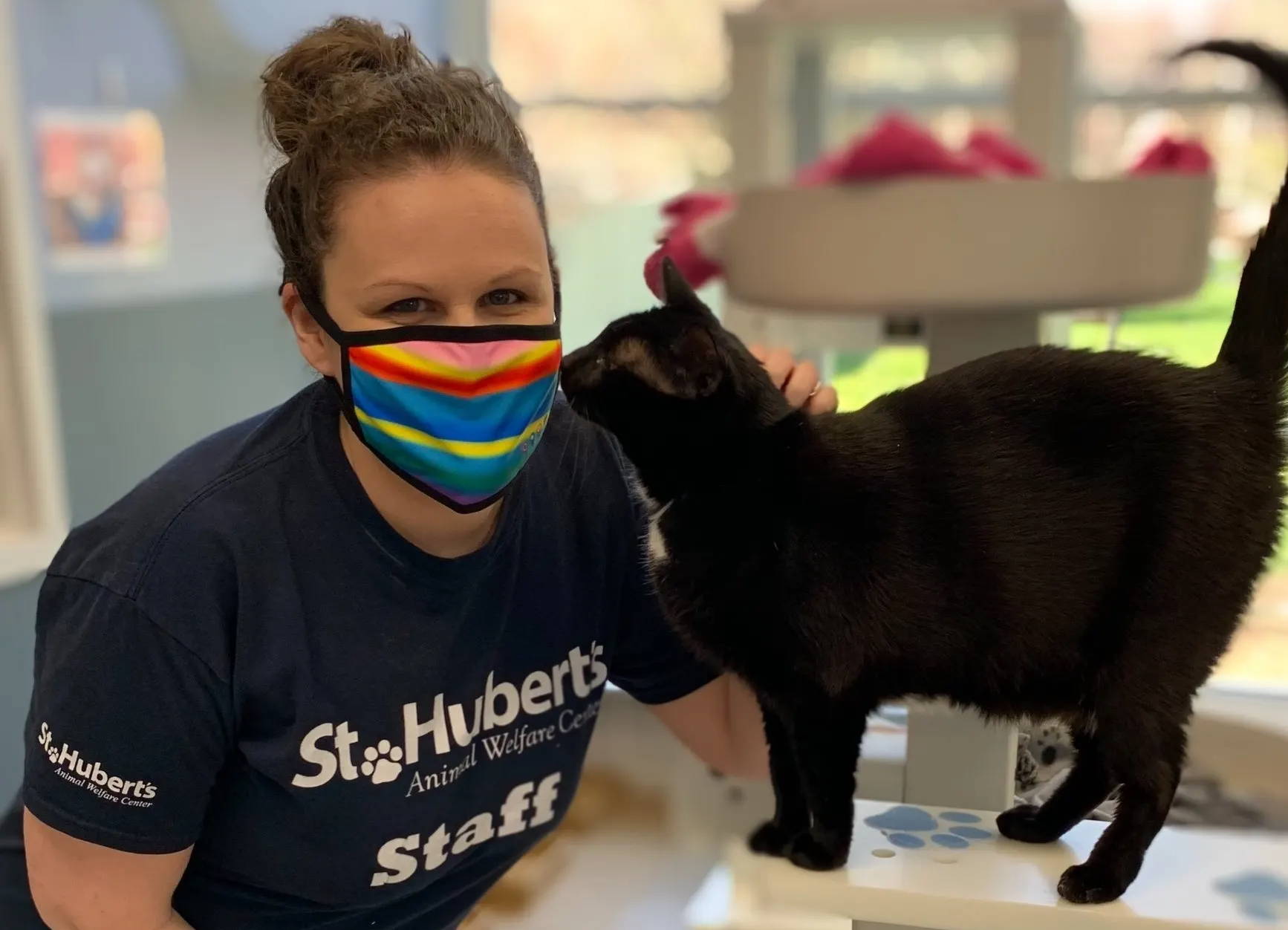 What can people do if they want to get involved?
If you live near our shelters in New Jersey, you can foster a pet in your home, or take a dog on a walk or field trip. Both are great ways to give a dog a break from the kennel while we work to find them a permanent home. No matter where you live, you can donate pet food or other supplies at sthuberts.org/wishlist. The need is great, especially during the pandemic. That's why we're so grateful to Dylan's Candy Bar for their support which makes our lifesaving work possible!
SNUGGLES
This stunning tabby queen loves making a "throne" out of pillows and blankets to sleep on. She snores (loudly) and it's adorable! She's an independent lady who likes to be pet on her own terms. Snuggles prefers a home where she can rule the roost -- no other cats, none of those dog things, and no young children, please! To adopt Snuggles, email her foster family at ijlazar326@gmail.com.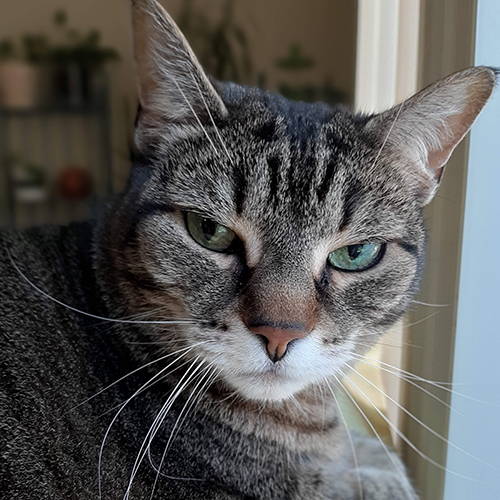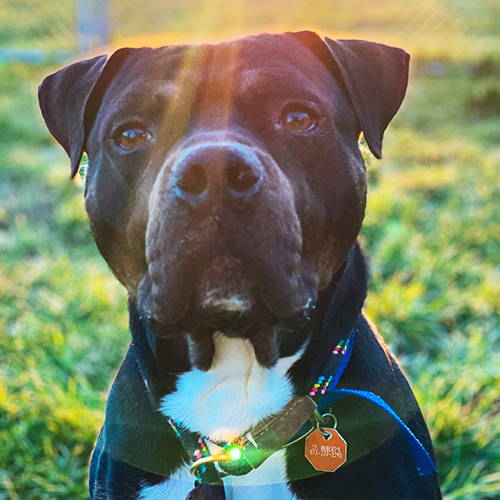 JOEY
Joey is a playful fellow who enjoys agility equipment and going for walks! He also likes getting pets and scratches. In fact, when he gets excited, he will gallop into you so he can lean in for pets. He would do well in a home with adults and teens 14 years old and up. To meet Joey, make an appointment at sthuberts.org/adoption-appointments.
KOOL-AID
Kool-Aid is looking to bust his way into your heart! This one-year old pup loves to cuddle, play, and of course, get some delicious treats. While he may not be as outgoing as the Kool-Aid man, he is working on his confidence and has made great strides. Are you ready for a lifetime supply of Kool-Aid? If the answer is "Oh yeah!" then email his foster parents at melissadileo@yahoo.com.