Behind The Scenes With Dylan: Holiday Edition
Our 2020 Holiday Collection is here - Get the sweet scoop on the 2020 Holiday Collection from Dylan Lauren!
Founder & CEO Dylan Lauren answered some of our most-asked questions on her inspiration, favorite gifts and what gets her in the holiday spirit.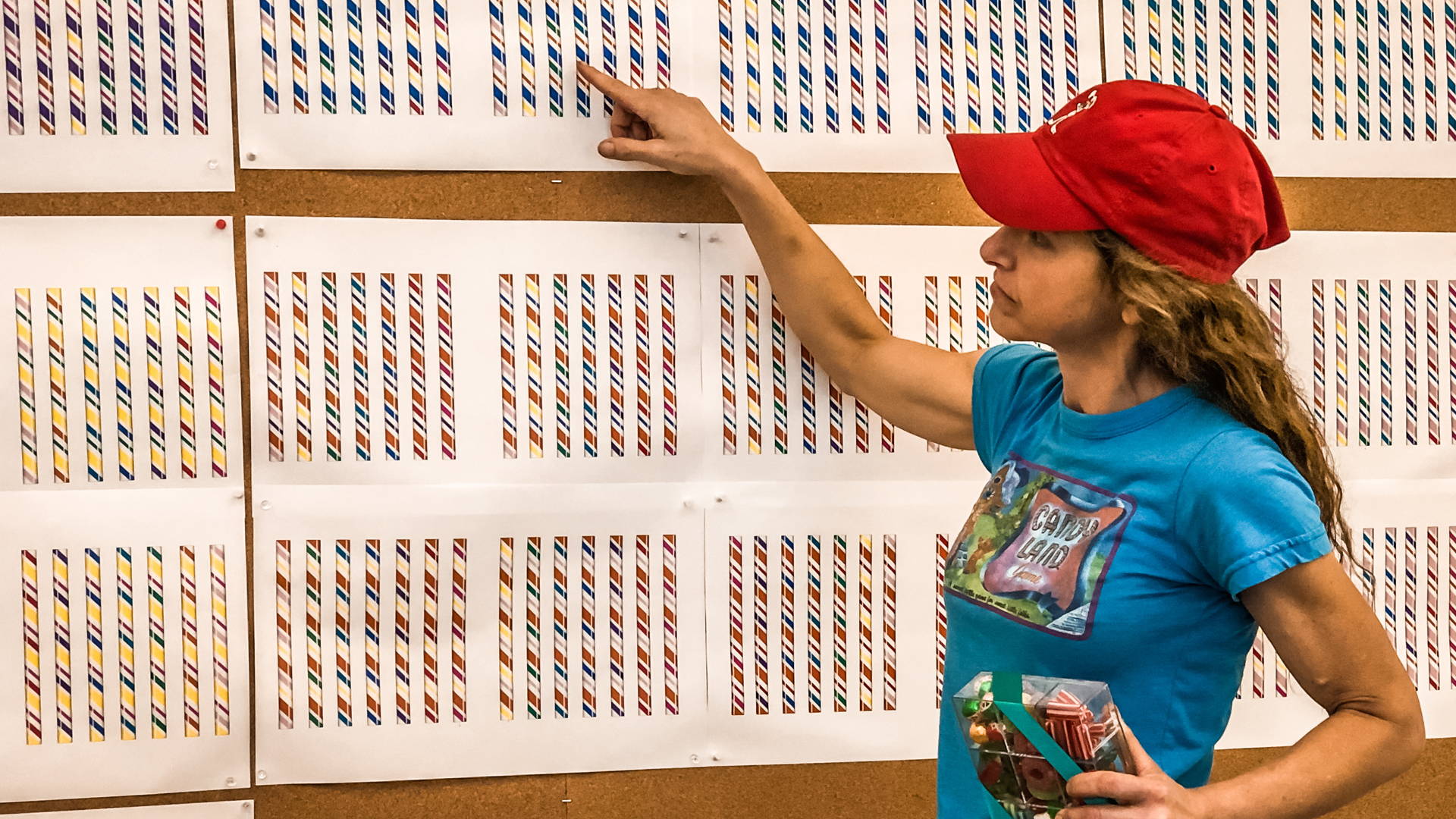 What was the inspiration behind this collection? (i.e. the products, packaging, graphics, etc.) 
The 2020 holiday collection started with the idea of a candy cane font. We use candy canes as a signature icon in our retail stores; there are big candy cane columns that outline the bulk bins and it's very entertaining to be shopping between these giant candy canes. Our candy canes have our bright Dylan's Candy Bar colors like reds, pinks and turquoises.
I didn't want a generic red and green candy cane pattern, I wanted to use our Dylan's Candy Bar Pantone shades for the new font. There was nothing like that available, so I worked back and forth with a graphic designer who actually helped me in the earliest days of the brand. We worked for about a month on getting the colors of the stripes on the candy canes correct to be perfect for the holidays and beyond. We tried to complement the colors in our Holiday Collection so the font would work together well for Christmas, Hanukkah and everyday assortments.
So that's kind of where it started and we built from there, trying to find products that both worked with candy canes but also had those bright, iconic colors in them and were festive and fun.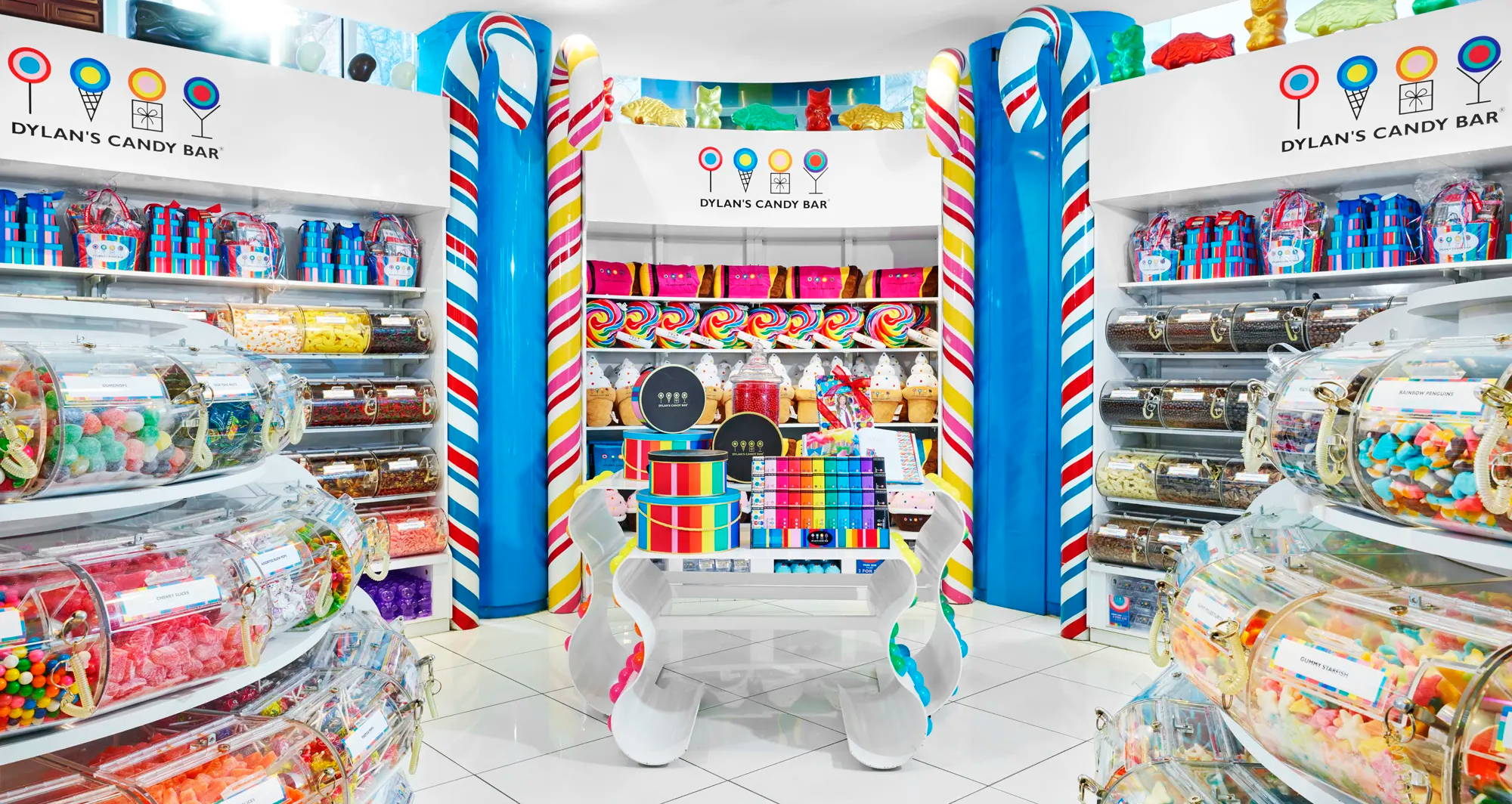 What are your favorite items in this collection?
I find it hard to pick a favorite! I really love how a lot of product came out for this collection. I would say one product I'm most excited about is the 12 Treats of Christmas octagon box. I love the octagon box because it's beautiful and great to use after you've finished the candy! The gift has candy from every "food group," from gummies and hard candies to snacky, chocolatey candies. It's also a great addition to the gingerbread house kit because you can decorate with all the products that come in the octagon box.
I also am totally obsessed with the popcorn in our Christmas Crunch Popcorn Bucket. The flavors—especially the hot chocolate marshmallow swirl—are so addictive. Most people assume we're just a candy store, but we have this deluxe popcorn with chocolate drizzle and candy in the mix so it's a really decadent treat.
I would also say I really love our turquoise packaging for Hanukkah. One of my favorites is the Sweet Spinning Dreidel. I think it's a really beautiful gift item it's since the gift box is this elaborate dreidel that's ready to give.
And I love all the tackle boxes because it's one of our iconic items and we managed to do several unique versions both for Hanukkah and Christmas. The Christmas Tackles are filled with great candy shapes and very fun. For Hanukkah, it's the first time that we've had all kosher product, which is very exciting! Plus, it all tastes as good as it looks.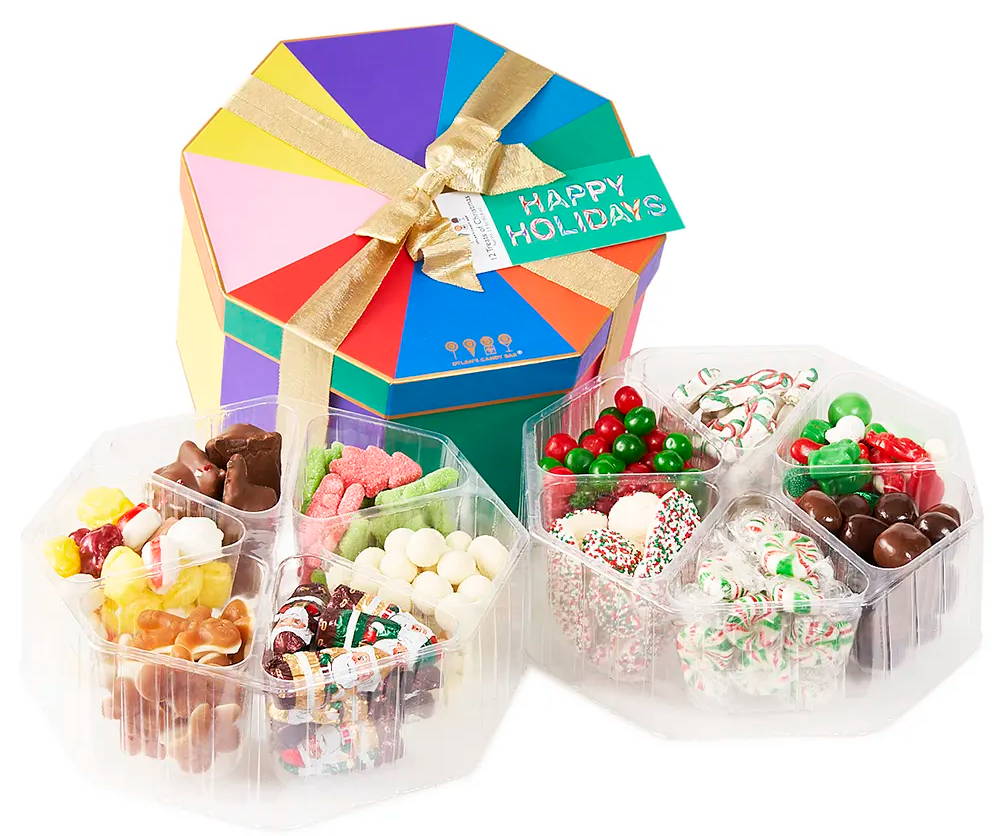 How do you envision customers using this collection?
There's a lot of things that people can give to friends and family of all different ages in a one-stop purchase. You have the gold bulk bags, which are quite delicious and decadent, filled with Santa's Favorite Sweets Mix or the Christmas Gummy Pals Mix which has three-dimensional shaped gummies that both look fun and taste good. You could share the bulk candy with your whole family.
If you're looking for a more "giant" gift for a group, gift baskets are a great pick. The themed Christmas and Hanukkah baskets are great for the holidays, but regardless of religion or what a family celebrates, everyone can enjoy our everyday baskets.
Our smaller treats like popcorn or chocolate-coated marshmallow donut treats are great throughout the Holidays, whether you want to get a treat for a small occasion or something for yourself that that's really decadent and yummy.
When we were doing the photo shoot, we worked with the candies and gifts in unique ways because we wanted to show that it is not just something you eat, but also something you can entertain and decorate with. We were inspired by the idea of tablescapes and place settings, like putting a beautiful tackle box at each place at the table on one of the nights of Hanukkah or using the hat box that the gift baskets come in as a table display for other gold bag candies. The Gummy Kebobs are also fun since you can incorporate them into cocktail hour or in a floral arrangement.
There are a lot of products that make fun stocking stuffers because they're so colorful and cute. Things like chocolate-covered Oreos®, and even our everyday chocolate squares are beautiful peeking out of a stocking and bring so much joy. I got excited even looking at our products this year!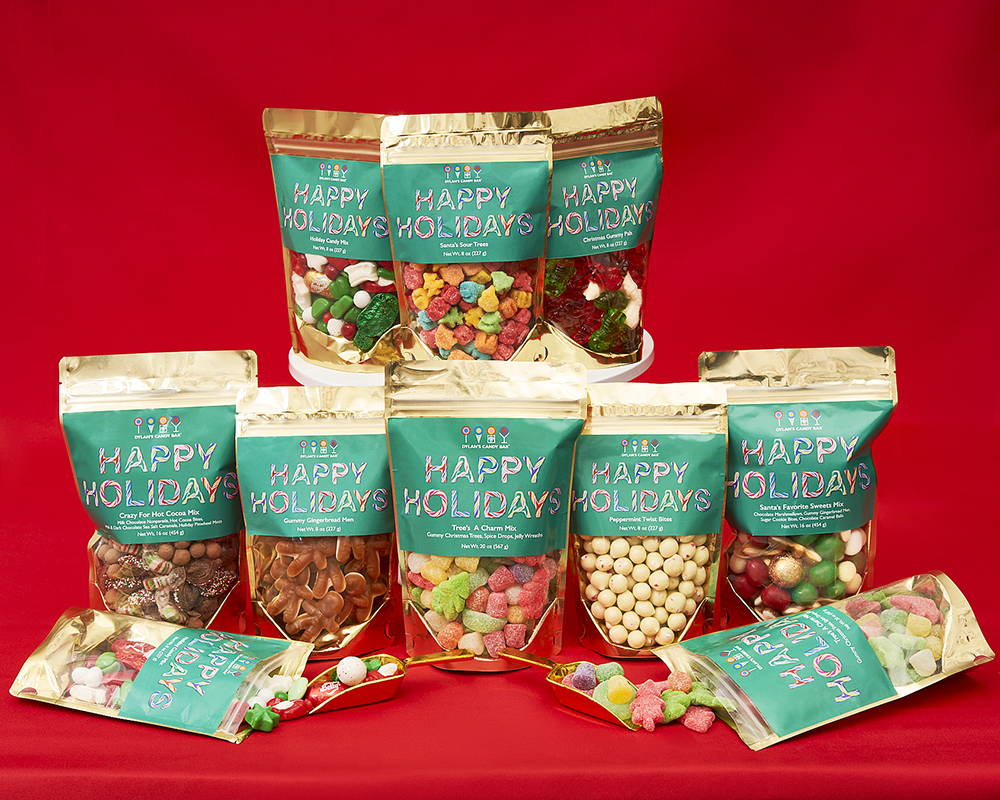 Which treats from this collection are you excited to gift to others? Or use yourself?
I get very anxious this time of year! Making sure everybody has something they like can be difficult when I don't know what people's favorites are. So, what I'm excited about is that in everything we have, from the Bulk Candy bags to the Tackle Boxes, you know there's something for everyone. Like if someone's a chocolate lover, you know they'll be happy with the Deconstructed Gingerbread House Tackle because there's chocolate in it. But if there's also someone in the house who likes gummies or sours or hard candies, they'll have something too. All of the different candy food groups are in each box in a generous portion. The bulk bags also have a large variety and are priced so you can buy a few of them at once. The gold packaging and logo look great on them, so it just makes it easier to give.
I love the feeling of getting a call where a friend's like "Oh my goodness this is amazing, it didn't last very long because we ate it so fast!" I like knowing that I made my family and friends happy. That's the fun every year, when people really respond to the product that we've designed, whether its customers across the country or my own family, friends and colleagues.
Do you have favorite decorating, recipe, or crafting ideas using items from this collection? 
The candies we've chosen are so beautiful. From shiny silver stars and foiled Santa's to candy canes or gummies in the shape of sleighs and dreidels, everything is fun to decorate with.
Making a gingerbread house for Christmas or Hanukkah is something the whole family can enjoy, and our candy works for that. Baking your favorite kind of cookies and decorating all of them with the different candies makes a fun activity, too. You can also make a candy board, decorate a cake or craft a candy mosaic with the all types of treats.
The candies look so colorful and fun, and having them under the tree, on a tabletop or in stockings is going to make for a very colorful Christmas.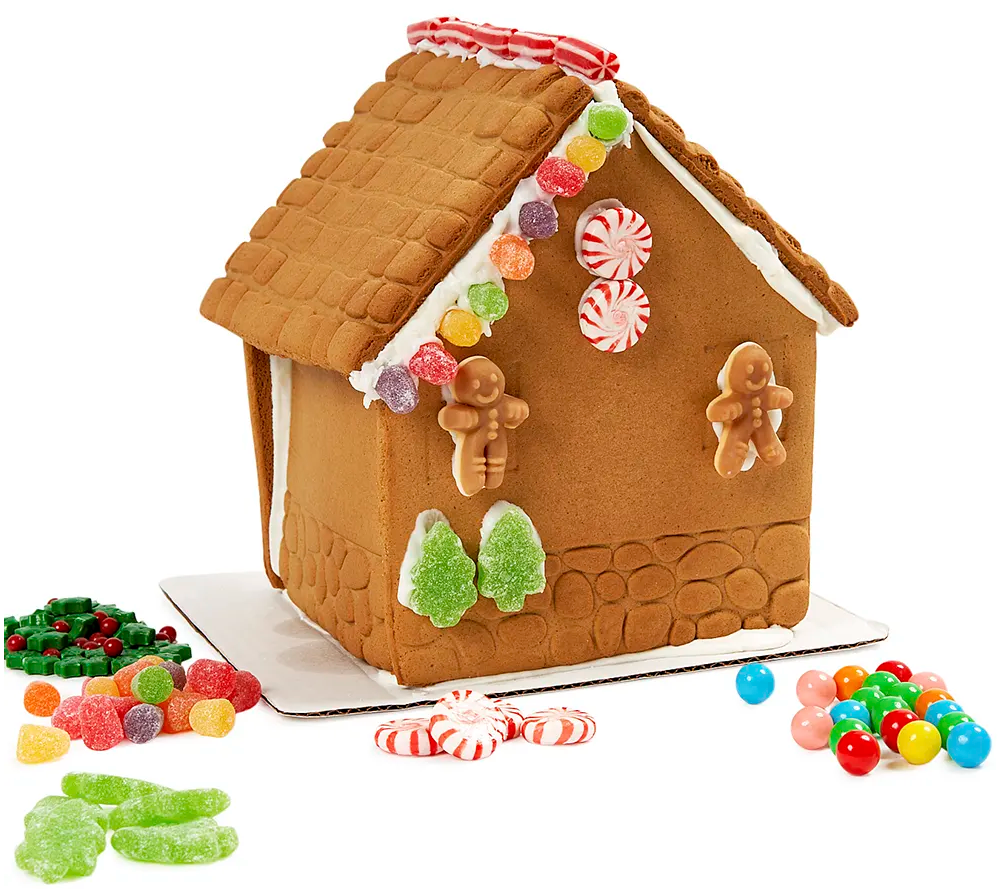 Are there any extra "fun facts" about this collection? 
I think people are looking for sweetness and happiness this season and I think we definitely are delivering on that. There's some elements of humor and surprise in the candies; they have traditional elements with fun, modern flavors and shapes. I think it makes people happy when they see candies they grew up with. But then there's new candies that we've come out with like the gummy dreidels and snowman gummy kebobs, so I think there's a mix of old and new that makes it really fun.

Do you have any unique holiday traditions? 
All the family gets together: my parents and my brothers and our spouses or my husband's family. We usually host, which is nice, or we all go to a big restaurant. This year looks a little different so I'm not sure what the plan is. I do know I'm hoping for a snowy, wintery vibe come Christmas!
We always make a gingerbread house every year. It's an adult thing; my brothers and I have competitions with friends and have even hosted parties around it. I am always in charge of getting the candy, and someone else would get the marshmallow fluff and the gingerbread to build the house. It's a great reason to get together every year and have some fun. There are so many possibilities with candy décor and themes for the houses. I love to see what everyone comes up with.
Which candy puts you in the holiday spirit?
To me, it's the iconic shapes that make candy feel like the holidays. Whether its gummies & marshmallows shaped like a snowmen and Christmas trees or popcorn that has red, white and green reindeer corn in it, it's the color and shape for me! Some might say it's just a candy cane or traditional flavors like gingerbread and eggnog but to me it's like seeing the iconic sled, reindeer, dreidel and menorah shapes in every sort of candy.